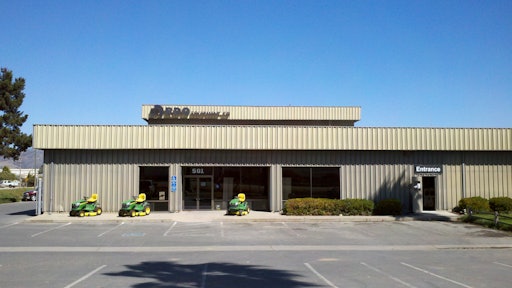 RDO-Vermeer has made investments to enhance both its Lakeside and Salinas, CA, locations. The new facilities offer expanded shop and fabricating space and easier access.
In 2011, the former Poway location merged into Lakeside, which joined the RDO Equipment Co. organization in 2009. The Lakeside facility offers more than 80,000 square feet (7,432 m2) of shop space (under roof) and 19 service bays, including one for undercarriage work and another dedicated to fabrication cutting. The facility is located a short distance from the San Vicente freeway that runs through the heart of San Diego and offers easy access to customers, and complements current RDO-Vermeer southern California locations in Fontana and Rancho Dominguez.
The Salinas facility is located just south of San Jose on the corner of Route 101 and Spence Road. RDO Equipment Co. purchased the location in 2010. This new service facility will help address a growing customer base and complement the existing RDO-Vermeer northern California stores, including Fowler, Livermore and Sacramento. The state-of-the-art facility boasts a 22,500 square foot (2,090 m2) shop accommodating more than 30 service technicians.
"These facility upgrades will help RDO-Vermeer continue to provide quality service support to our customers in northern and southern California," says Marshall Anderson, Vice President of Vermeer division, RDO Equipment Co.