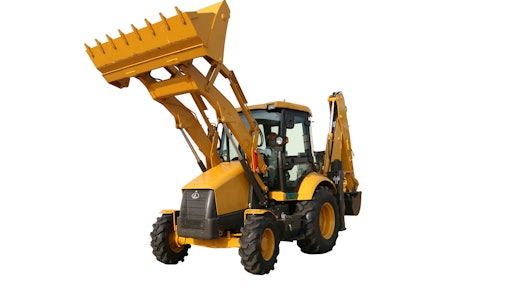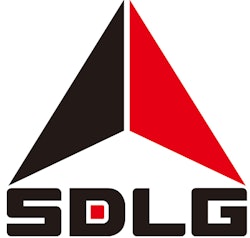 The SDLG brand is manufactured by leading Chinese construction equipment manufacturer, Shandong Lingong Construction Machinery Co., Ltd (Lingong). After celebrating a number of product launches and new market expansions in 2015, the company continues to gather momentum as it moves forwards in its drive to become China's leading construction equipment manufacturer.
This year's bauma 2016 exhibition in Munich, Germany, gives SDLG an opportunity not only to present its latest and greatest machines, but also to underline its development as a truly international company, with a solid sales and distribution network and a product line that continues to expand and diversify.
SDLG at bauma 2016
As part of its bauma 2016 offering, SDLG will launch two notable new products, the L948 wheel loader and the E635F excavator. The L948 wheel loader has a 4 t rating and is powered by a Yanmar SD60B Tier III engine which drives a ZF 4WG158 automatic transmission. It has full hydraulic brakes and load-sensing capabilities, plus a large and comfortable cab which includes a reversing camera for safer and more efficient site movements. Maximum breakout force is 125 kN and it has a standard bucket capacity of 2.3 m3.
The E635F, meanwhile, is a 3.5 t rated crawler excavator with a standard bucket capacity of 0.11 m3 and an excavating force of 32 kN. Power for the unit comes from a Yanmar 4TNV88 engine and it includes the manufacturer's new E-Series cab. 
Aside from its new launches, SDLG will showcase the LG959F — an update to the LG958L CE-certified wheel loader which was launched into Turkey last year. SDLG is one of the strongest global brands in the 5 t rated wheel loader class. The LG959F offers a maximum breakout force of 152 kN and can also be fitted with a 3.1 m³ bucket for optimum material handling. The LG959F on show at bauma will be very similar to the model of the same name that is sold in North America and which is finding favor in a host of applications, including general construction, quarrying, agriculture and utility work.
Also sure to draw lots of attention on the SDLG booth at bauma 2016 will be the popular G9190 motor grader. Demand for this proven and reliable model has risen sharply in recent months as the road building industry continues to develop in many world markets. The G9190 is part of SDLG's broad range of road building equipment; it has a 15.8 t rating and can deliver a traction force of up to 82 kN. It is powered by a 148 kW Deutz engine.
Like the G9190, the B877 backhoe loader has continued to spread its appeal regionally, it launched into the Middle East in 2014 and then into Africa in 2015 when SDLG announced that its dealer, Babcock International, will distribute the unit in South Africa. The machine's powerful turbo-charged 70 kW engine is low on emissions, and high on fuel economy and provides a torque reserve of 40%. With its hydraulic torque converter and synchronized four-speed transmission, the B877 can reach speeds of up to 40 km/h. 
Yu Mengsheng, President at Lingong, says the company is looking forward to presenting SDLG to the international equipment market at bauma 2016. "SDLG is growing consistently and with good pace as we continue to build our international presence," he says. "Several of our most popular models have been rolled out to major markets in recent months. As SDLG continues to develop in key regions, the company will rely even more on its strong sales network. The robust and reliable design of our machines, sold at competitive prices, makes them ideal for helping SDLG to grow its customer base. The bauma 2016 exhibition in Munich will give us the perfect opportunity to showcase the breadth of the SDLG range — from our popular wheel loaders, to our motor graders and backhoe loaders, which are also in high-demand. I'm looking forward to meeting SDLG's customers and partners at the show."
In addition to the L959F wheel loader, the B877 backhoe loader and the G9190 motor grader, SDLG's full product lineup at bauma will include the L968F and L948 wheel loaders; the E635F, LG6210E and LG6360E excavators; and the RD730 and RS7120 road rollers. The range can be found at SDLG's outdoor booth FS 1105/7.