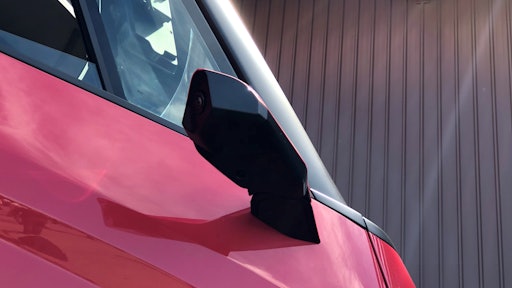 MEKRA Lang, with critical involvement from Bosch, partnered with Nikola Motor to feature the Digital Vision System (DVS) on Nikola Motor's hydrogen fuel cell electric trucks at the Nikola World event in Scottsdale, AZ, on April 16 and 17. With Nikola Motor's proven system architecture in place, MEKRA Lang and Bosch ensured the reliability and safety of the platform and raised the bar by capturing both class II and class IV field of view with only one camera and lens. This technological advancement has allowed MEKRA Lang to generate a wide variety of display layouts while still complying with all relevant safety and legal regulations.
"This was quite an impressive event! We are really proud to be part of Nikola's exciting journey to manufacture zero emissions trucks. Our Digital Vision System enables our customers to design a more aerodynamic tractor while enhancing the driver's field of view," says Juergen Stachl, Director of Sales and Engineering, MEKRA Lang North America. "What we now need is a change of the regulation to provide this system as a standard product for commercial vehicles."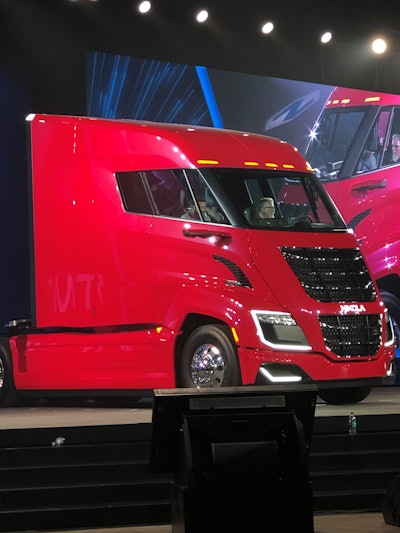 Following its recognition as a recipient of the CES 2019 Innovation Award, the DVS set a new standard for the commercial vehicle industry by becoming the first Europe-wide TUV approved system in series production on Daimler Trucks. This system's performance edge and value were again recognized with the 2019 Daimler Trucks Innovation Award.
Nikola Motor's mission is to transform the transportation industry with its innovative hydrogen fuel cell trucks. Integrating this state-of-the-art Digital Vision System in their vehicle architecture underscores how important it is for Nikola Motor to realize this goal while enhancing the safety of its drivers and their surroundings.
This latest system replaces optical mirrors with digital cameras, providing the end user with unparalleled visibility. In addition to standard visibility views, a digital trailer panning feature smoothly shifts the view of the mirror system as the truck and trailer turn. This delivers a higher level of visibility than ever before when maneuvering tight turns and reversing with the trailer.
By utilizing a more complex electrical communication with the vehicle CANbus, they were able to implement a more reliable feature compared to other panning solutions on the market today. The reliability and safety of this system has been of paramount significance during its development and is therefore in compliance with national Functional Safety Standards such as ISO 26262. This ensures the same safety assumptions are present across the automotive and aviation industries.
Companies in this article