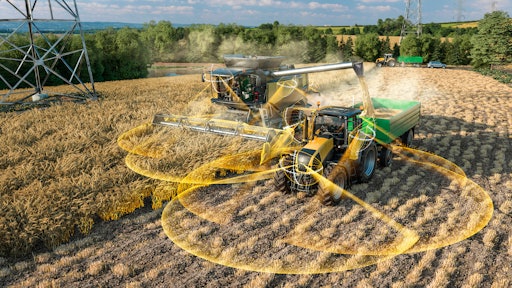 Continental

*Editor's Note: This information was first published July 3, 2013, and updated September 8, 2021, with new information.
Continental has introduced the next generation of its surround view camera technology, the ProViu 360 2nd Generation Surround View System, which delivers a complete view of the vehicle's exterior to operators.
Uses four high-performance HD automotive cameras to cover every direction around the vehicle
Creates a virtual bird's eye view of the entire vehicle in real time
Delivers full digital capability that gives drivers even sharper and higher quality images in HD resolution
Enhanced HD resolution image is displayed in dynamic 3D views on a 10 in. (25.4 cm) HD touchscreen monitor for easy viewing by the driver
Minimizes maneuvering risks and blind spots are no longer a worry as other road users or obstacles are detected at all times
Cameras' fish-eye lenses, with an angle of more than 180 degrees and high resolution, sweep the sides, rear and front of vehicles in real time
Electronic control unit merges the four camera images, which are automatically optimized for contrast and brightness, on a display in the cockpit, providing a virtual bird's-eye view of the vehicle, including all blind spots
Provides live, real time imagery, even from different perspectives
Switches between 2D and 3D representation at the push of a button
In 2D mode, driver's view is focused on the immediate surroundings
In 3D mode even more information from the surroundings, as well as other road users, is more easily recognizable
Enables faster maneuvering as well as shortened loading and unloading times
Suited for use in commercial vehicles, heavy-duty trucks, agricultural and construction equipment, buses, and recreational vehicles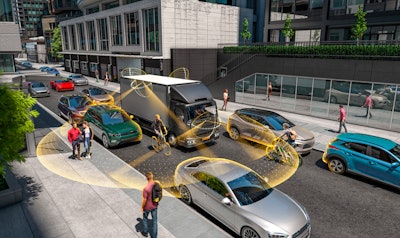 *Be sure to click on the primary image at the top of the page for more images of the system.
Request More Information
Fill out the form below to request more information about
Continental ProViu 360 2nd Generation Surround View System