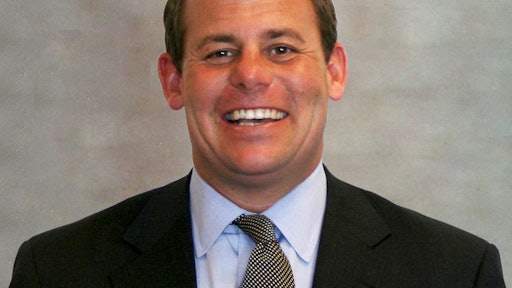 responses submitted by Gus Schroeder, President, Schroeder Industries
Global Markets
In previous years, the BRIC countries were the primary areas of focus for global expansion and investment. Since then, Brazil and Russia's prevalence seems to have waned. What do you consider to be the strong markets for opportunity around the world?
We still believe that South America is a strong market for a company our size. China and India are obviously the most significant markets for expansion, but both policy and politics are significant factors that must be weighed carefully.
Are there new regions of interest? What particular industry or equipment type are you looking to expand in these regions and why?
The markets more than the regions are expanding for our high-efficiency filtration products. For example, more stringent emissions requirements create a market for both high-efficiency, high-capacity cartridge style diesel fuel filtration products and, as an alternative, for CNG filtration products. The onboard and guaranteed clean fill segments of these markets have grown both domestically, and in some regions, abroad. Fleet owners are both trying to extend the service life of older equipment while insuring the proper filtration for their new lower emissions equipment. These changes in turn drive the demand for connected fluid cleanliness monitoring, measuring, and reporting tools.
Politics & Government
What potential policies are you keeping your eye on that could impact (or have already impacted) your company, for the better or worse?
Steel & Aluminum tariffs; reciprocal tariffs are the immediate policy concerns. While changes to the tolerance, pressure or discharge requirements of any liquid system where high-efficiency filtration and fluid cleanliness certification is required, represent policy driven opportunities.
Tariff Impact
As all supply chain costs increase, we anticipate that orders for many off-highway products will decline proportionally. Almost all components simply cost more.
Proposed lower emissions standards for cars and trucks in the U.S.
As described above. This is a clear opportunity for high-efficiency filtration products.
Infrastructure bill
$1.5 trillion proposed spend and 1-1/2 years later, and we are still waiting …..
Tax reform
Is a positive for every American and a positive for GDP.  The market numbers pre-Tariff were indisputable.
With the benefit of the Tax Cuts, how have you used this to reinvest in your company?
In every area! We are making larger capital investments, expanding, implementing robotic automation, and speeding far more on Workforce Development and R&D!
Diesel vs. Electric
Do you think there will always be a place for diesel powered equipment for heavy-duty applications? Why or why not?
Yes. Diesel will continue to provide operating flexibility that cannot be achieved easily with strictly electric solutions. That said, in many of the core market segments that we serve, electrohydraulic designs will become the norm. Better control, efficiency, and greater safety will be the result.
What would electric power sources have to achieve in order to replace the diesel engine for heavy-duty applications?
Extended battery life at the right cost, delivered without delay, and the brand General infrastructure to recharge on demand.
What do you think is the next step for emissions regulations after Tier 4 Final and Stage V?
Our view is shaped by the cost adders to today's Tier 4 systems. At this point, we do not see that there can be as practical of a return on the increased investments that would be required after Tier 4 Final.
IoT & Connectivity
How is your company investing in IoT services and opportunities?
With products sold, we take a niche approach. A turn-key, scalable, yet simple solution that supports the fluid conditioning data acquisition tools that we produce. We are offering stand-alone systems like HY-TRAX® with platform variable communication and reporting solutions. We see the market for these products being high value, asset-operating industries and processes where machine uptime is critical to profitable success. In lower value assets, we see a need in centralized fleet maintenance facilities, and on the plant floor, we find demand at the application level. With today's costs, the common thread is sophisticated users with high risk or high cost of downtime operations.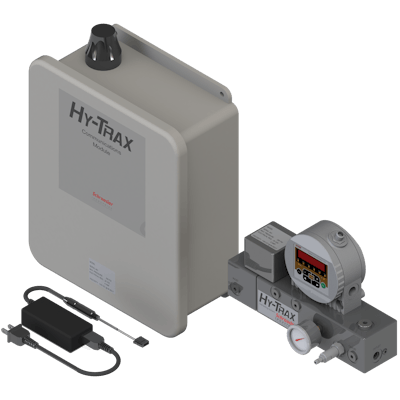 If you have already implemented some IoT opportunities, how has it affected your company? What are the long-term hopes or goals?
In regard to our product IoT offerings, these have allowed us an audience with key decision makers and the ability to clearly define value. Our goal is to provide measured results that are easily obtained, understood, and actioned.
Do you see a path toward the use of AI, VR or AR in your manufacturing processes, or even on board the vehicle itself?
In training, we do see the value in VR, but we have not found many easily implemented solutions at the right cost.  Real AI incorporated in our ERP systems, machine tools, and plant process flows could be interesting, but today it seems that the software community and the advanced manufacturing community most often live in two different worlds when it comes to a reasonable cost expectation related to product, service, and licensing. We deliver hard goods and IoT solutions that must work the first time and throughout their expected service life. Many of our IT vendors still live in different worlds and have unrealistic, recurring revenue expectations. It is a real challenge for us and the integrated IoT solutions provider.
How do you see connectivity and machine learning changing the vehicle landscape in the next decade?
Better owner and operator decisions with fewer people required to make them. Longer machine life and planned uptime, planned service, planned parts availability, all with less inventory at local stock locations.
What concerns do you have with these technologies, their integration, and their means vs. ends, if any?
Two:
A loss of skilled workers because practical or applied thought becomes less of a requirement.
The age old cost-benefit analysis…. Will IoT be achievable in many areas? In some applications, we see an immediate benefit, but in others, it may be a stretch to justify the cost of connectivity.
Automation & Smart Systems
What smart systems or components does your company currently offer? If they are application or industry specific, include that detail in the explanation.
Fluid conditioning systems with integrated data acquisition, logging, analysis, communicated warnings, and application-based/learned suggestions.
Managing the Data Trend
Since the onset of Big Data several years ago, how has data become an integrated part of your design and development process?
Today, when we design a fluid conditioning system, we design it with one additional goal in mind. The system must be delivered with the optional ability to Measure, Monitor, Record, and Report.
What challenges remain or lay ahead for the continued and accelerated flow of data?
The ability to collect and present only the critical data in ways that can be understood and actioned by a lay person. There is so much data and so little time for analysis, that this becomes compounded by a lack of understanding of how to action the data that is received. We must provide only the data that is needed, in the simplest way, and as quickly and concisely as possible. Finally the data must be accessible across all platforms.
Challenges & Opportunities
What excites you about the future of the heavy-duty vehicle market?
With the advent of big data and connectivity, the critical data can be presented to equipment owners, and operators easily. As a result, more of the customers will justify and make better long-term filtration buying decisions. With real fluid health data, the highest quality products become the user's obvious choice.
Companies in this article