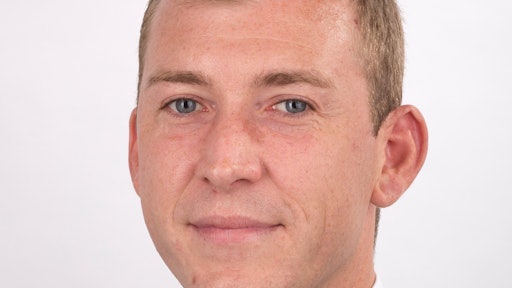 responses submitted by Jeroen Decleer, Vice President of Global Off-Highway Sales, Product Planning, and Strategy for Dana Inc.
Global Markets
What are the key global markets your company sees as growth opportunities and why? Are there specific types of products/equipment on which it is focusing for these markets?
At Dana, we are continuing to focus on and gain market share with opportunities in access equipment, such as telehandlers, work platforms, and boom lifts. Compact construction equipment, lift trucks, and agricultural equipment also present opportunities for Dana, especially as they address the megatrends of increasing global populations, the expansion of transportation and logistics, and the growth of urban centers.
Dana's success in building our electrification portfolio through organic development and acquisitions provides added opportunities for growth beyond our traditional suite of drive and motion technologies.
From a geographical standpoint, the off-highway market in India remains strong and growing, and China continues to grow, which is why we have dramatically expanded our footprint and production capabilities there in recent years. Dana's strategy on entering into tracked-vehicle markets is paying off, which has greatly increased our addressable markets. We're also seeing mature markets in Western Europe and North America continuing to grow through the introduction of new products, although not to the same extent as Asia-Pacific.
Are there markets which have not turned out to be as opportunistic as once thought? What are those markets and why have they not proved to be as beneficial?
We still see a tremendous amount of potential across all the off-highway segments in Brazil and the rest of South America that hasn't yet been realized. While the markets in this region are not progressing as quickly as we would like, we remain optimistic and continue to build our capabilities there.
Government & Trade
How, if at all, has the current state of the global trade tensions—particularly those between the U.S. and other countries—had an impact on your business?
Dana is largely a build-where-we-sell supplier, and we have taken an approach of positioning engineering and manufacturing resources near our OEM customers so we can better serve them while limiting the potential impact of macroeconomic challenges.
For instance, Dana's recent acquisition of the drive systems businesses of Oerlikon vastly expanded our capabilities in India. With these resources, we've added gear and shaft production capabilities that improve our vertical integration, and we've added drive system technologies that help us better serve the construction and agriculture markets that are fueling growth in India.
Does your company foresee the passage of the United States-Mexico-Canada Agreement (USMCA) being a benefit to overcoming the trade wars, or just being a benefit in general? How if at all would it impact your business?
USMCA is important because it gives our industry certainty about what the trading rules will be going forward. NAFTA was implemented 25 years ago, and many aspects about the way our industry does business have changed, so the agreement needed modernizing. For instance, we anticipate some processes associated with documentation to be streamlined.
Are there other policies you are keeping your eye on that could impact (or have already impacted) your company, for the better or worse?
Along with our OEM customers, we are focused on the implementation of regional emissions standards, and our engineering teams have been closely aligned with OEMs to develop drive and motion technologies that can help increase fuel efficiency and reduce emissions in diesel-fueled vehicles.
We're also actively working with our OEM customers to develop drive and motion technologies that address the requirements of zero-emissions zones and emissions-free ports.
Diesel, Electric and Other Power Alternatives
Diesel is clearly not going anywhere for several decades, but are there ways your company sees its use could further evolve or become cleaner to meet growing demand for fuels which have less of an impact on the environment?
Since the electrification of off-highway equipment will focus initially on applications where it's technologically feasible and cost-effective, Dana remains active developing a range of innovations that help to improve the fuel-efficiency of traditional diesel-powered machinery. These technologies include lockup and powershift capabilities for transmissions, improved gearing geometries, and powersplit systems such as the hydromechanical variable transmissions developed by our Dana Rexroth joint venture.
Are the diesel bans in cities around the world having an impact on how your company is designing its products? How so?
The introduction of zero-emissions zones is certainly having an effect on the off-highway applications we are targeting for electrification, as well as the timeline for introducing these technologies. Beyond drive solutions for the light- and commercial-vehicle segments of Dana's business, we're developing electrification technologies for applications that are most impacted by zero-emissions initiatives, such as compact construction equipment, material handling vehicles, and access equipment. These are the areas where our OEM customers are focused, so it's where we are focused as well.
Are there any new emissions regulations your company sees on the horizon, or anticipates will have an impact on the industry? Europe is set to implement CO2 regulations for heavy-duty trucks in the next few years—does your company foresee a similar regulation affecting other industries, or another emissions element that will become the focus for regulators?
Dana's technologies are focused on delivering improved fuel efficiency and lower emissions, which are capable of helping our customers address regulations.
How, if at all, does your company see alternative fuels fitting into the heavy equipment industry? Are there specific ones on which either your company is focusing or which have the potential to most benefit the industry?
Dana is energy-source agnostic, so fuel type doesn't have a direct impact on our development of drive and motion technologies. We are working closely with our OEM customers to make certain that our product portfolio delivers superior performance in systems that use alternative fuels, such as biogas or hydrogen fuel cells.
What role, if any, is electrification playing in your company's design initiatives?
Electrification is a key area of focus for Dana across all the vehicle markets we serve – light vehicle, commercial vehicle, and off-highway.
Dana is evolving, enhancing, and creating products to support electrification, especially as rapid improvements in vehicle intelligence play a greater role in driving performance and efficiency. We have a comprehensive range of electrodynamic products available today that can be tailored to end-market applications to deliver improved performance, efficiency, productivity, and safety.
Our teams have worked extremely hard over the past few years to integrate Brevini, TM4, SME, Graziano, Fairfield, Ashwoods, and VOCIS technologies for electrification into a powerful offering for OEMs.
We intend to expand on our leadership position in electrification by working with our OEM customers to continue innovating and delivering the drive and motion products that provide a competitive advantage.
Does your company foresee electrification playing a bigger role in the coming years, and what is needed for it to become a more widespread technology in the heavy-duty vehicle industry?
We foresee electrification playing an ever-increasing role in the off-highway market in the years ahead, so we are rapidly adding to our portfolio to support it.
Many factors will affect the rate of adoption in electrification, including technology-related issues such as energy storage capacity and adjustments in vehicle packaging. The deployment of infrastructure to simply, quickly, and economically refuel equipment in the remote areas where off-highway equipment typically operate is critical. And in cases where the adoption of electrification isn't driven by government regulation, a business-level justification that achieves a long-term return on investment comparable to diesel-fueled vehicles will ultimately be a deciding factor.
Are there other power sources beyond diesel or electric you see coming into the industry?
Given the variety of duty cycles in the off-highway arena, we believe there is room for many fuel technologies to co-exist. We are closely monitoring and researching the use of alternate fuels such as biogas and hydrogen, as they may become viable options for certain applications.
Data, IoT & Connectivity
What role is data playing in your company, and how do you anticipate it will grow in the coming years?
Data is playing a large and growing role in the digital transformation of Dana. Data is a key factor in making our drive and motion technologies smarter, and it also fuels our culture of manufacturing excellence and continuous improvement.
The predictive element of data is probably the most interesting application of data, which we are leveraging in our Spicer SmartSuite packages to extend vehicle life cycle, reduce costs, and improve safety.
What benefits is the Internet of Things (IoT) bringing to your company, and/or the industry as a whole, and how do you see it continuing to be beneficial in the coming years?
The Internet of Things is a tremendous catalyst for making vehicles smarter, and we are working closely with our OEM customers to develop drive solutions that leverage IoT to improve performance, efficiency, reliability, and safety.
For example, Dana's Spicer Smart Suite Intelligent Load Monitoring System (ILMS) uses patented and proprietary data-collecting technologies across the vehicle and from IoT to prevent tip-over incidents, estimate static loads, and supply intelligent calibration management.
Even now, the availability of too much data is a challenge, and the key to success is determining which data have the greatest impact on performance.
Are you seeing any new opportunities in regards to connectivity, and if so, what technologies are making these possible?
We see many opportunities in telematics and connectivity. Today, our drive and motion technologies are working hand-in-hand to deliver unprecedented intelligence for OEMs and vehicle buyers, including aftermarket solutions. Connectivity also allows for the optimization of different components within the vehicle, potentially delivering improvements in safety and performance.
Automation & Smart Systems
How do you see smart systems continuing to impact the industry, and what new benefits will they bring?
Smart technologies help unify systems across the entire vehicle for optimal performance, but it's important to note that this intelligence doesn't necessarily have to be particularly genius or complex. We define smart systems as technologies that provide a better understanding of applications and allow the introduction of innovations.
The benefits of smart systems will cover all aspects of vehicle performance. For example, we're developing smart steering and suspension monitoring capabilities that provide seamless switching between steered-wheel configurations.
What, if any, new opportunities is your company seeing in regards to creating automated systems as the technologies which enable them continue to advance?
We already support autonomous vehicle operation in the mining industry. Operating environments in mining are often challenging – especially underground – so it's imperative to consistently harvest and analyze data from the vehicle to ensure safety, reliability and performance.
Without a person at the controls of an autonomous vehicle, diagnostics and analytics are critical for perceiving issues that previously would have been felt by the operator, and reliable telematics are needed to communicate performance remotely.
Additionally, autonomous vehicles provide opportunities to reduce the specifications for equipment, since comfort and shift behavior are much less important considerations when an operator isn't present.
What challenges are there yet to implementing more advanced automation capabilities and what is needed to overcome those challenges?
The greatest challenges in the development of autonomous vehicles are safety and data management. Since most autonomously operated equipment spends at least part of the duty cycle in a mixed environment with workers, safety is paramount. Also, we need to leverage data and telematics to communicate a consistent, accurate, and real-time picture of the vehicle remotely to deliver optimal performance.
Industry Consolidation
Do you see the growing trend toward industry consolidation benefitting or negatively affecting the industry, or both?
We see consolidation as a positive, especially in the development of electrification technologies, which is why Dana has been active in acquisitions, equity investments, and joint ventures. While we have been active in organically developing our capabilities, we've also been able to enhance our position rapidly through the acquisitions of Brevini, TM4, SME, Graziano, Fairfield, Ashwoods, and VOCIS technologies.
This consolidation has jumpstarted our ability to deliver electrification solutions regardless of vehicle size, configuration, or duty cycle.
Do you foresee industry consolidation continuing at such a rapid pace, and how might that continue to impact the heavy equipment industry?
We expect to see further industry consolidation, as we believe there will be players that will not have the ability to keep pace with the development of technological innovations. At the same time, new breakthrough technologies may again change the industry landscape. Beyond consolidation, it is clear that stronger partnerships and networks of suppliers and customers will be required to successfully lead the industry.
Challenges & Opportunities
Are there any technologies or trends which you are currently excited about in the heavy-duty vehicle industry, or most looking forward to seeing in the coming years?
Electrification and smart vehicle technologies are two key trends Dana is addressing by actively developing technologies and solutions.
Are there trends you're seeing in other industries which you think could have an impact on the heavy vehicle market in the near future?
Additive manufacturing is currently an enabling technology in our industry, especially in its ability to accelerate product development, validation, and tooling. We also see the potential for it to completely revolutionize our industry through capabilities such as the production of 3D-printed axle components.
What challenges will continue to plague the industry for the foreseeable future? How do you anticipate these challenges will be overcome, or can they be overcome at all?
The increased segmentation of applications reduces production volumes for any single machine, which reduces the benefits of scale. Our engineers are always seeking to balance these effects through modular concepts and technologies that can leverage common architectures.
The integration of electrification technologies has also been a challenge we have faced, especially for small-and medium-sized OEMs with limited resources. Our recent acquisitions have quickly increased our expertise and enhanced our position as a single point of contact for integrating new technologies.
Companies in this article