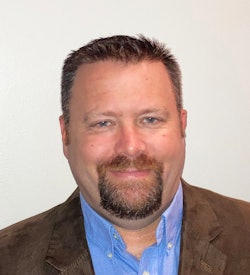 responses submitted by Chad Repp, Business Development Manager, CANect Telematics, HED Inc. and John Kitzerow, Product Manager, HED Inc.
Data, IoT & Connectivity
How will the role of the Internet of Things (IoT) and data continue to progress in the coming years?
CR: Every day we hear about new innovative ways to utilize data from IoT solutions, which is inspiring. These innovations will increase the adoption rate of electrification, machine learning and even autonomous vehicles. Without the data collected by IoT solutions, engineers would be challenged to understand real-world utilization of the machine which is necessary to properly design and implement their next-gen machinery. An example of this is the Xalt Battery Viewer solution, where bus manufacturers and transit companies want to move into the Electric Bus era yet have skeptics talking about battery range and longevity limitations, in addition to other concerns. IoT solutions provide engineers a way to prove their solution with real data to the field and to skeptics. In this example provided, like many others, IoT becomes the enabling factor to help drive new technology adoption.
What challenges remain or lay ahead for the continued adoption of data, IoT and connectivity related technologies or systems?
CR: Two major challenges continue to hamper the true potential of IoT, Data Overload & Fragmentation. With the limitless amount of data available to be collected, many organizations just starting out will collect all kinds of information at millisecond rates. This Data Overload quickly overwhelms the users of the solution and they struggle with applying that data in useful ways. Part of this is due to the numerous use cases IoT can support which is why it's so important to have a key objective like decreasing transmission warranty claims or improving safety by monitoring off-axis driving behaviors. In both examples, there is a limited data set required to achieve the objective and additional use cases can always be added on as they become necessary. As far as fragmentation, there are numerous players within IoT (OEM, supplier, solution provider, dealer, operator, etc.) and each one has a different use case that scales across verticals, industries, machine brand/models and users. Being able to support all of these players through a single solution is extremely challenging which is where Open Platforms and common communication protocols come into play. We're starting to see more "openness" throughout the off-highway markets, but we have a ways to go yet.
READ MORE: State of the Industry 2020
Automation & Smart Systems
What is needed to further progress equipment and vehicle automation?
JK: Taking equipment and vehicle automation to the next level will require controllers with more advanced features that continue to withstand harsh environments. The next generation of control solutions will need to have fast, powerful 32-bit microcontrollers with higher amounts of Flash and RAM memory to handle the complex calculations that automation applications are demanding. If the system automation is complex enough to require MATLAB and Simulink, two model-based development environments, the processing power and memory will be beneficial. Multi-core processors will be needed to handle simultaneous operations and to enable the controllers to meet safety ratings that might be required of automated applications that take control away from human operators. Next generation controllers will also need the latest serial interfaces that will be required to communicate with advanced sensors and other controllers on these advanced applications. The communication protocol CAN-FD is expected to support these new advanced sensors/controllers moving forward which will also maintain communication with traditional CAN-based devices. Its best to also have CAN-XL so the controller will be prepared for even more advanced sensors and controllers when they begin to be utilized. Ethernet will be needed to communicate with telematics modules for remote monitoring of system parameters, diagnostics, prognostics, as well as software updates to refine the automation based on the performance data collected. Of course, a variety of flexible and software configurable inputs capable of interfacing with sensors sending analog and digital signals and outputs capable of driving the required hydraulics are also expected. The next generation of controls will be a significant step forward compared to controls developed over the last 5-10 years, and if done right, will offer sufficient automation solutions for the next 5-10 years.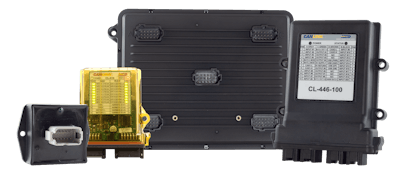 Challenges & Opportunities
What are the biggest challenges facing the industry currently, or do you see the industry facing in the coming years?
CR: Technology adoption will continue to be an industry challenge for years to come. We've been hearing about AI (artificial intelligence), VR (virtual reality), AR (augmented reality), electrification and even autonomous for years, yet large-scale deployments of these types of technologies have been limited. Does that mean they are not beneficial to the industry? The answer is no. There is great potential within these technologies to change how we operate and utilize machines of today into the future. The challenge is that with so many paths to evolve there is a lot of "noise" in the industry that distracts and limits their impact and progress.
What are some of the biggest opportunities you see in the industry?
CR: One of the biggest opportunities seen in the industry is secure aggregation of data. What does that mean? As discussed previously regarding IoT challenges, there are numerous users of machine data, numerous brands/models of machines, numerous technologies (i.e. AI, AR, VR, autonomous, etc.) and numerous solution providers all playing in this Industry. How do you support so many variations of use cases? Secure aggregation of data. OEMs and providers will continue to open their systems so that valuable data can be ingested and/or extracted without compromising the machines, systems and/or operators' safety.
Companies in this article