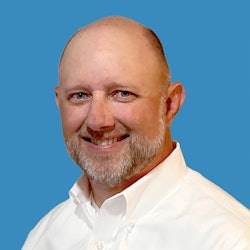 responses submitted by John Snyder, General Manager, Transportation, Southco Inc.
Global Markets, Government & Trade
What are the key global markets your company sees as growth opportunities and why?
Southco is a designer and manufacturer of engineered access hardware with broad industry reach. We service everyone from off-highway and automotive manufacturers to customers in the electronics and healthcare sectors, and we feel we are well positioned for growth. We are seeing a lot of opportunity in entry door and service access in the off-highway industry. The fact that we can give the engineering expertise on the mechanical side, and down the road add electronic access into areas such as entry door and access panels on equipment really has us excited for the future. We also continue to see opportunities where ergonomics and the customer experience are valued. Whether that is getting in and out of vehicles or making it easy to service equipment, our position control arms and counterbalance mechanisms maintain their functionality in even the most rugged environments, while creating a more comfortable experience for the operator.
Impacts of COVID-19
What have been some of the biggest challenges your company, and the industry as a whole, has faced due to the COVID-19 pandemic?
As we continue to work through the pandemic, customers continue to see challenges in long supply chains. We saw this years ago when the tsunami hit Japan, and it is a similar experience with COVID-19. The tariffs placed on parts manufactured in China are also impacting our customers. We are well positioned to meet these challenges by maintaining our "make where consumed" manufacturing philosophy. We have created "Centers of Excellence" for each of our manufacturing processes, such as injection molding and CNC machining, that allow us to manage a very diverse product offering and still meet customer lead time demands. Early on during the pandemic, we saw an incredible spike in the cost of air freight as flights to Asia were cancelled, so the fact that we only bring in about 20% of our consumption in the U.S. from Asia really minimized the impact to our supply chain.
How has your company worked to overcome these challenges?
There wasn't a single part of our organization that wasn't affected by the pandemic. Southco is a company built on strong relationships, and as we moved to a remote work environment, it's those strong relationships and culture that really came to the forefront. We were able to flex our global office staff to a remote working environment rather quickly, and limited the number of people in our manufacturing facilities to those that needed to be there to operate equipment and keep our customers up and running.
In some cases we've taken advantage of our global reach to move manufacturing out of China to remove tariff costs. We then worked with our customers to create stocking programs that allowed us to increase service levels and reduce inventory risk in the supply chain. For instance, moving from air to ocean freight enabled us to reduce cost for our customers.
Have the challenges brought to light any potential opportunities for change or improvement within your company, or the industry?
Early on when we realized that the COVID situation was not going to be contained, we discussed daily how to protect our people and how to protect our business so that we could continue to support our associates as our associates supported our customers.
Things stabilized for us over time, but operationally the coordination of our response was similar to how we run our operations in normal conditions. We saw what worked in Asia to keep the virus out of our Shenzhen and Shanghai factories and we implemented these measures globally. We quarantined any staff that tested positive for 2 weeks, erected shields and other physical materials to slow or prevent the spread, established effective social distancing practices, performed new cleaning and sterilizing practices, and made sure that personnel had the appropriate protective gear. We then duplicated these preparations in our European, Indian and American facilities. As a result, we have been very successful in keeping our factories safe.
So then we looked at what will help our customers. Some of our bus customers for instance requested antimicrobial materials, like Microban® be added to hardware used to access high touch applications. Microban® is an additive that is built into products at the point of manufacture to inhibit the growth of harmful microbes. As a result, products remain cleaner between cleanings and reduce bacteria on high-touch applications – even after repeated contamination, which is very important to keeping customers safe during a pandemic. This additive could also be incorporated into high-touch applications in the off-highway industry such as entry door handles, allowing equipment used in the rental market to be easily cleaned and sanitized between rentals.
Our sales team has had to learn new ways to communicate with our customers as well. When you are used to working shoulder to shoulder with your customer it can be uncomfortable to move to video conferencing. Again, a culture that supports trying new things and communicating what you learn is incredibly important as you adapt to the environment. We have been nimble in transitioning from in-person to virtual engineering support by offering online product demos and design support webinars. We even have a sales rep offering appointment only, in-person product tradeshows to individual customers that are cleaned and sanitized between visits to ensure they are COVID-safe.
What, if any, long-lasting effects do you think the pandemic could have on the industry?
I think the biggest challenges come when you try to do something new in a situation like this. Moving product from one factory to another poses challenges when you can't put experienced people on the ground to train associates. We've had to adapt to the use of video technology with good results, and as an additional benefit, it is far more cost effective.
We have started to experiment with augmented reality in our factories to train associates, troubleshoot issues in other regions and monitor production systems in real time. This has enabled us to provide timely feedback to remote production facilities, while saving travel costs. Using augmented reality glasses with an integrated camera enables a remote user from a different plant to view real-time video taken by an operator in their facility. Operators can take notes and screenshots to identify areas for improvement or further examination. The glasses can be worn by our associates in our facilities anywhere in the world to record tech transfers, training and debugging of our manufacturing equipment, which is helpful during travel restrictions.
READ MORE: State of the Industry 2020
Data, IoT & Connectivity
How will the role of the Internet of Things (IoT) and data continue to progress in the coming years?
There are not many parts of our lives that haven't been affected by IoT and extensive use of data analytics. What we see in many industries is that security of that data is physical as well as electronic. When you have large off-highway equipment, and you have long- term potential move to more autonomous equipment, securing that equipment and the data that drives the equipment becomes even more important.
We are already seeing this with robotic, autonomous delivery vehicles and in 5G infrastructure. You can't have just anyone accessing data that is driving these vehicles. So we are working towards not only securing equipment physically, but also controlling access to that equipment and monitoring it. The security of equipment on the jobsite may be even more critical.
For instance, we recently launched an electronic version of our popular entry door latch that has electronic locking functionality, which eliminates the need for mechanical key access when connected to a remote access controller, such as a key fob, or to an existing control system, such as a button located within a vehicle's interior.
This product facilitates the upgrade from traditional mechanical access to electronic access control, which enhances physical security of entry doors and specialty vehicle storage panels through direct, single or multipoint actuation of a connected latch. People are already used to electronic access with home and vehicle security, and this is a natural extension of that.
Challenges & Opportunities
Are there any technologies or trends which you are currently excited about in the heavy-duty vehicle industry, or most looking forward to seeing in the coming years?
The industry may have taken a hit due to the pandemic, but product development hasn't slowed down for us at all. Our off-highway customers continue to innovate, and that's exciting. We continue to focus on ways to make our customers and their equipment better, and one of the areas where we are making an impact is with our Counterbalance Systems.
We have seen our customers benefit from our Counterbalance Systems, which use torsion elements to lift very heavy doors and panels, like engine covers and hatches. Counterbalance solutions provide precise and reliable position control for the lifetime of the application by neutralizing the weight of very heavy panels, enabling them to be lifted and lowered by the operator with ease. This technology allows operators to more easily access equipment for maintenance, without having to worry about secondary supports or the risk of panels or cover falling on them as they work. When not in use, the mechanism is hidden underneath the panel and out of view, allowing a clean surface that does not interrupt the overall aesthetic design of the equipment and reduces the threat of vandalism.
Watch the full interview with John Snyder for more of his insights into current and future industry trends.
Companies in this article