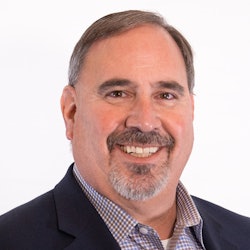 Topcon
responses submitted by Michael Gomes, Vice President of Business Development, Topcon Agriculture
Impacts of COVID-19
Have the challenges presented by COVID-19 brought to light any potential opportunities for change or improvement within your company, or the industry?
With COVID-19, much of what was accomplished through human interaction now has to be approached through digital tools. The need for connectivity has become critical and is now becoming identified and better universally recognized. Agriculture, as an essential industry, and one impacted by the lack of broadband connectivity in rural areas, understands this need. Rural broadband connectivity has been identified as an issue since 2016. In 2018-19, it started gaining recognition by federal policy makers and today, with the current pandemic, is increasingly recognized as a constraining issue for not just farmers, but also for hospitals and schools, with the growing needs for telemedicine and requirements for distance learning.
In spring 2019, the United Soybean Board conducted a survey of more than 2,000 growers and ranchers to find that 60% of them don't believe that they have adequate internet connectivity to run their businesses and that 78% only have a single potential provider. While the Federal Communications Commission's (FCC) latest Broadband Progress report estimates that more than 18 million people across the U.S. do not have reliable high-speed internet access, some experts believe the number could be twice that or more. This lack of access is felt most severely in less densely populated, rural areas where the FCC estimates one in four people lack reliable connectivity. While much of the urgency to make improvements in internet infrastructure comes from telemedicine and education with distance learning needs, better rural connectivity will help more farmers access technology for greater sustainability, accountability, and productivity.
In 2019, the FCC created the Task Force for Reviewing the Connectivity and Technology Needs of Precision Agriculture in the U.S. In early 2020, multiple industry sectors formed the American Connection Project Broadband Coalition, led by Land O'Lakes, and Topcon is a member of that coalition, trying to drive recognition of the challenge and need for change. I've been fortunate enough both to sit on the FCC task force as well as represent Topcon on the coalition. I am confident that improvements are coming. The issue has been receiving strong attention and bipartisan support around the needs in this election year. It doesn't matter which political party you lean more strongly toward, both parties are recognizing that this is a critical infrastructure improvement need for America in 2020 and beyond.
Many of these pieces were already in play but now we're beginning to see these things come to fruition. COVID-19 just forced the issue faster. It's been there but this has put it front and center as a need for national infrastructure improvements.
What, if any, long-lasting effects do you think the pandemic could have on the industry?
I recently heard someone make the comment that COVID-19 has enacted organizational change much faster than any CEO or CTO could. Many companies have had some forms of digital initiatives, creating a digital "touch" with customers to minimize distance and improve effectiveness, but with COVID, we've had to fast forward many of those efforts. How is that bringing about change? Through increased digital engagement. More customers are taking the leap to begin to learn how to use tools like remote support, being able to interact with their equipment without the requirement of an in-field visit.
One of the biggest effects we will see is that agricultural customers, whether they are agricultural contractors, or farmers, are beginning to recognize the value of data layers from equipment and benefits of remote connectivity. In that respect, they are beginning to become familiar with what data their equipment can collect and how they can use that data in their workflows. They're beginning to be able to take elements of data from their smart tillage piece of equipment that may now be connected, from their smart connected sprayer, their smart connected planters, for example, and be able to understand how that data helps do a better job of optimizing materials or logistics, across fields or operations and in how those things roll up into their goals for yield and profitability of their operation.
The long-lasting effect will be improvements in digital engagement and those changes are here to stay. People will have adopted these tools, become familiar with them, and will regularly use them.
READ MORE: State of the Industry 2020
Automation & Smart Systems
What impacts are you seeing automation playing on the heavy equipment and vehicle industries?
Today's vehicles and implements are not just large and efficient, they are becoming both smart and connected with sensors to create data layers about their operations.
How the data layers interact — both upstream to the input providers and downstream to the additional stakeholders of those agricultural products — comes into play, encompassing how the information that may be used for applications like optimizing work and equipment in the field, delivery of seeds or fertilizers, predictive maintenance to minimize downtime, or tracking cost of ownership and operation while delivering on-time services and productivity in the field. All of those things are rolling up together in elements of the smart connected implement.
The data from the sensors on the smart connected implements is a key enabler. Topcon makes those types of solutions, whether they are load cells or sonic sensor devices or GPS receivers or ECUs, that enable the user to perform specific aspects of machine control.
What do you see as the "next big thing" in automation and smart systems?
In 2020 and beyond, data is certainly here to stay. Customers are becoming more proficient at understanding how to use data layers from the equipment and the implement and now they're beginning to adapt those data layers to their workflow.
How does data help them do a better job of improving the profitability or reducing risk this crop season? How is it that they can do a better job of understanding how they'll come in toward their yield or profit goals? How can they use that new or historical data in order to do a better job of collecting relevant data for future years? What's the value of that data to their farm, their land, to their additional stakeholders (i.e., bankers, purchasing agents, customers)? How can data help them prove that they are performing best practices, that they are doing the right thing with the materials for the environment and that they are being as profitable and as efficient as possible?
Similar to automation and mechanization efficiencies that went on the factory floor in the 1980s and 1990s, the outdoor industries of agriculture and construction are beginning down many of those same paths with digitization.
Watch the full interview with Michael Gomes for more insights on industry trends.
Companies in this article