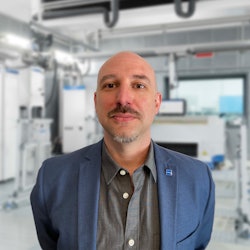 Each year, our State of the Industry issue looks at the top trends and technologies within the heavy equipment industries. We also dig into current and future market conditions, as well as regulations which may currently or in the coming years have an impact on how the industry will go about designing its equipment.
To get the best insights, we speak with executives from a variety of companies working in the industry—everyone from associations, to OEMs to component suppliers. Below are responses provided by Joshua Israel, Market Development Manager, HORIBA Automotive.
Read all of this year's executive Q&As.
Diesel, Electric & Other Power Alternatives
How, if at all, do you see the role of diesel engines evolving in the coming years?
Diesel will play a large roll over the next two decades. The current set of regulations and government mandates will compel the industry to electrify where feasible, but diesel will remain vital in applications where electrification is not practical and/or cost effective. Recent forecasts of the CV (commercial vehicle) space predict that over 85% of new vehicles will rely on a traditional powertrain in 2030, and the number may be much higher than that for heavy off-highway equipment.
What alternative fuels do you foresee entering the heavy equipment industry in the next 5 to 10 years?
CNG (compressed natural gas) fueled engines have been a part of the heavy equipment industry for years due to abundant supply and stable, predictable costs. The next decade may see the advent of hydrogen combustion engines in the heavy equipment sector, as it allows for decarbonization without the range anxiety, recharging, and weight issues typically associated with battery electric solutions.
How will electrification—or other alternative energy/power systems—continue to advance in the heavy equipment industry?
There is a wide range of predictions, but the true indicators that will signal increased adoption of alternative power systems are strict government regulations on greenhouse gases and investment in infrastructure. Without at least one of those pieces in place, it is hard to imagine that electrification will be widespread in the near-to-medium term.
What new emissions regulations do you see on the horizon, and how might they impact future product development?
Two emerging regulations that have the potential to significantly impact the off-highway industry are: 1) the CARB (California Air Resources Board) non-road in-use regulation, which would potentially require off-highway equipment to be tested in the field similar to on-road heavy vehicles, and 2) the EPA (U.S. Environmental Protection Agency) non-road Tier 5 regulation, which could set stricter limits on criteria pollutants and in turn drive the development of more complex emissions controls and electrified powertrains.