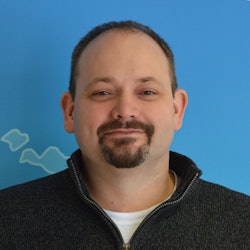 Each year, our State of the Industry issue looks at the top trends and technologies within the heavy equipment industries. We also dig into current and future market conditions, as well as regulations which may currently or in the coming years have an impact on how the industry will go about designing its equipment.
To get the best insights, we speak with executives from a variety of companies working in the industry—everyone from associations, to OEMs to component suppliers. Below are responses provided by James Stroud, Business Development Manager, Southco, Inc.
Read all of this year's executive Q&As.
Challenges & Opportunities
What are the biggest challenges facing the industry currently, or do you see the industry facing in the coming years?
Supply chain challenges brought on by the COVID-19 pandemic will continue to affect production of off-highway vehicles now and into the future. Major global restrictions on air travel, including air freight, have compelled many suppliers to shift to other methods of transport such as ocean transport. Regardless of the chosen shipping method, they are having to choose between significant lead times or major cost impacts. Manufacturers face shortages of raw materials such as steel and plastics. In many cases, components widely used in off-highway equipment and typically produced in high volumes in one part of the world are still difficult and expensive to obtain.
As with any unprecedented and sudden shift in demand for goods, original equipment manufacturers (OEMs) are rushing to increase production and delivery of off-highway equipment to meet demand. In the construction market, the 2020 housing boom is contributing to significant growth as builders rush to build single family homes to meet the demands of new homeowners. Increasing investments in the construction of roads, highways, bridges and expressways due to growing population and urbanization is also driving the need for construction equipment.[1] With commodity prices rising due to shortages in labor and food availability, the agricultural market is growing at an exponential rate as well. As a result, farmers are buying more equipment to increase their harvests.
Off-highway equipment manufacturers can ensure they are able to meet this demand by working with suppliers that have a global footprint, with a localized manufacturing approach. Southco for instance, has multiple production plants in key locations around the world. This means we can respond to changing situations without impacting customer orders, lead times or product quality — no matter where they produce their equipment.
Each plant has the same primary equipment – like injection molding and stamping – with similar tooling set ups, production flows and procedures, whether they are located in the U.S., Europe, India or China. This enables us to move assembly equipment and production processes close to where our customers produce their equipment, which allows us to control labor, materials and logistics costs, avoid tariffs and utilize our global supply chain. This global footprint with localized, configurable manufacturing can be extremely valuable to off-highway equipment manufacturers because it provides critical supply chain security, especially when major disruptive events like COVID-19 occur.
What are some of the biggest opportunities you see in the industry?
There are a number of different areas within off-highway equipment design where access hardware can enhance safety and ergonomics for the operator, and provide increased security of valuable tools and machinery.
We are working with leading OEMs to design in hardware components that improve functionality, and offer comfort and convenience within the operator environment. There is a big focus on enhancing safety and ergonomics for the operator by adding "creature comforts" common to the automotive industry to cab and seating design.
The number of screens within the cab interior has been increasing as well, so that operators can better see the status of equipment, like GPS systems. Just like seat and steering wheel adjustments, from an ergonomic standpoint, these screens also need to be positioned to account for the height differences of each operator.
Manufacturers can improve operator ergonomics and maximize functionality by incorporating display mounting and hinging solutions with engineered constant torque. These hinges can withstand higher levels of vibration experienced in rough operating environments, allowing single-handed adjustment of connected monitors.
Another area where we see opportunity is routine maintenance activities, such as changing an air filter or servicing the engine. Hidden solutions, like rotary latching systems, hide the latch behind an access panel and can be actuated from the outside of the panel or from within the cab with the push of a button. Quick access fasteners can be used to secure panels and remove them as needed, either with a gloved hand or with a special tool that provides added security.
Electronic access solutions can also be connected to the vehicle's operating system to assist in predictive maintenance. Integrating this technology into off-highway equipment involves adding electronic mechanisms in place of physical locks and keys. These solutions can be tied to equipment controls for remote monitoring, helping to avoid costly repairs and downtime, while also increasing security.
Access mechanisms designed with visual indication—features engineered into the hardware that give the user obvious visible information about whether a door or access panel is properly secured—have tremendous potential for enhancing the safety of off-highway equipment.
Mechanical and electromechanical locks and latching mechanisms that incorporate a range of visual safety and security indication functions make it easier for off-highway equipment manufacturers to integrate technology that meets all their functional requirements, supports operator efficiency and contributes to error-proofing safety and security.
These locking mechanisms offer clear and easy-to-see visual indicators that let the operator know whether a safety hatch latch has been fully closed. For example, a latch designed with brightly colored, highly reflective wings that pop out on either side of the latch when it is open, allow it to be clearly noticed day or night.
Are there any technologies or trends which you are currently excited about in the heavy-duty vehicle industry, or most looking forward to seeing in the coming years?
Next generation equipment trends, like autonomous vehicles and drones, offer many opportunities for new engineered access solutions that can integrate with these new technologies. There is growing use of autonomous and semi-autonomous equipment in multiple off-highway applications, especially agriculture, mining and construction vehicles. Regardless of their level of autonomy, these vehicles will need to be outfitted with components that can provide reliable security in demanding off-road conditions.
Electronic latching can be used to limit access, such as granting the operator access only to the cab and ignition, while allowing maintenance personnel full access to engine hoods and toolboxes. Electronic access solutions that integrate Bluetooth technology with electronic locks can simplify equipment access and key management by allowing an operator's smartphone to act as a key.
This can also be useful for the heavy-duty equipment rental market because it allows equipment rental companies to track and control who is using what equipment, when and for how long. The construction equipment rental market was valued at $103 billion in 2020, and it is expected to reach $137 billion by 2026,[2] meaning that there is way more equipment that needs to be managed and secured by operators than ever before. Adding electronic access control ensures that only those operators who have authorization and training to operate this valuable equipment can access it.
In some situations, we are seeing drones being used in tandem with autonomous vehicles to collect information that helps machinery to work smarter. Farmers may use drones for example to survey fields to better understand how to optimize their growing season. The drones may take infrared pictures of fields that can help determine which areas may need to be fertilized. This information can be fed to the autonomous equipment fertilizing the fields to address the gaps, helping the farmer to cut costs and reduce environmental impact.
Drones will require reliable electronic access mechanisms that provide both efficiency and tracking, typically through digital audit trail systems that are connected with the vehicle's operating system. Weight, mechanism size, low power consumption and reliable life cycle performance of these mechanisms are all critical considerations due to the relative size of most drones. Small and lightweight access control systems, like electronic latches with built-in sensors can keep the drone secure and easily integrate with existing systems.
What do you think will be the biggest change to occur in the heavy-duty vehicle and equipment industries in the next decade?
Due to pandemic requirements for social distancing and general uncertainty of future in-person activities, businesses have been investing more in their delivery vehicle systems to make the last mile delivery infrastructure as efficient as possible. Many delivery fleets are transitioning to electric or "EV" delivery vehicles to save delivery costs. It's only a matter of time until heavy-duty off-highway equipment also shifts to EV.
When designing for EV, any vehicle component that draws power must be taken into consideration. We could see hybrid models where only certain parts of the equipment are electrified, to reduce power draw by existing motors or hydraulic systems. Electronic locks offer reliable, yet low power options for security that can also integrate with IoT (Internet of Things) systems utilized by EVs.
Bluetooth technology can be integrated with electronic locks to simplify equipment access control and key management of valuable batteries and storage compartments on EVs by allowing an operator to use their smartphone as a key. Time-based, virtual keys can be sent wirelessly to a smartphone application via a cloud-based web portal, simplifying the assignment of keys only to authorized users.
Once the user, say a maintenance technician, is provided access via the cloud, they need only approach the equipment and click the access button on the app. The button transmits the encrypted signal to the reader, unlocking the door and sending a record of the access via the smartphone app to the cloud, to be used for audit trail reporting or remote monitoring.