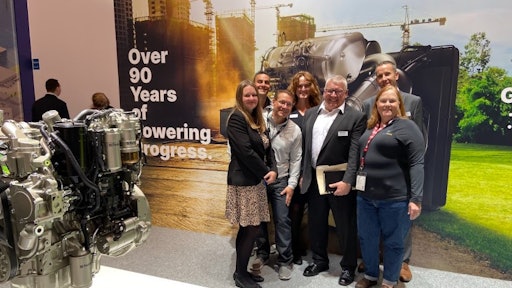 Day 1 loomed gloomy and rainy as bauma 2022 opened for attendees. However, the moods of attendees and exhibitors were high. For many, this was their first trade show since the pandemic. Being back with their colleagues, clients and industry families was energizing.
Our team's first stop was with the Caterpillar team. Caterpillar recently announced that they would be exhibiting prototype batteries for off-highway equipment. While we were at their stand, attendees clamored to get an up-close look at the battery. The company discussed its advanced power portfolio with us I this video.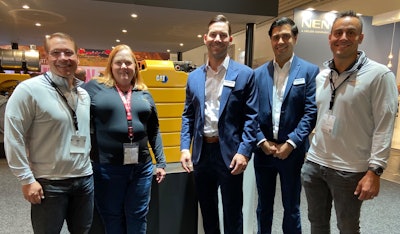 Perkins
Following our chat with Caterpillar, we discussed the engine and battery options available from Perkins Engines. With their many options, including Stage 5 engines, multiple battery power capabilities and engines that are compatible with alternative fuels, the team is excited about the flexibility they offer OEMs. In addition to the pride they have for their exhibited products, the team was able to celebrate its 90th anniversary during bauma.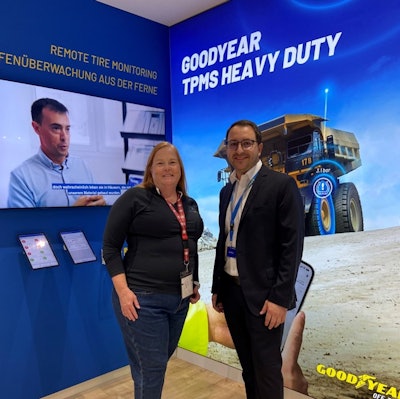 Later we talked with Goodyear about its new Tire Mobility Pressure System (TMPS). The system works well as a solution for OEMs and end users. We also discussed the newly launched OMNITRAC tires for many applications.
Arron Acosta with Rise Robotics talked with us at length about the fluid-free, "not" hydraulic cylinder, including some upcoming collaborations he hopes to share with us soon. Check out this Facebook Live Demo with Acosta.