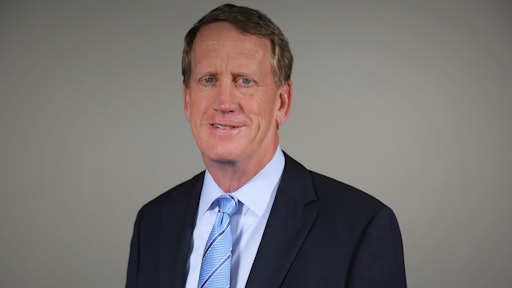 Briggs & Stratton Commercial Power
Our team was happy to talk with Brian Hazelton, senior vice president and president — Power Business Unit at Briggs & Stratton, about our industry in 2022 and what to expect heading into 2023.
What was your biggest challenge in 2022?
Throughout 2022 Vanguard, a brand of Briggs & Stratton, has seen tremendous demand for our engine and battery products. Like many in our industry, one of our biggest challenges has been navigating the supply chain to ensure timely delivery of our products to customers. To address this supply chain challenge, we have expanded and upgraded our internal team and invested in engineering and manufacturing experts to help navigate this complicated climate. To better meet demand we have focused on expanding our labor force at each of our five manufacturing and distribution centers throughout the U.S. while investing tens of millions of dollars into these locations to improve our capacity, quality, efficiency and safety.
Specifically, among these investments, was an expansion of our battery production capabilities at our Tucker, Georgia, facility, which has led to higher output while allowing us to build a wider range of battery products to meet the evolving demand of our customer base. On the engine side, we have added a new, small block engine assembly line at our facility in Statesboro, Georgia, while significantly increasing our diecast capacity at this same location. As we move through the balance of the year we are focused on further growth of our V-Twin and big block Vanguard lineup produced in Auburn, Alabama.
To ensure we have the right team producing our engines and batteries, we have prioritized a number of recruitment and retention initiatives at our facilities in Statesboro, Auburn, Tucker and Poplar Bluff. We are excited to see these efforts paying off as the size and quality of our team grows.
As we strive to be the best power solutions provider within the markets we serve, we are committed to finding innovative ways to simplify, optimize and increase our production capabilities as we work to deliver quality power solutions designed with our customers' productivity and bottom line in mind.
In what technological areas do you see the potential for the most innovation?
As emissions legislation tightens, our original equipment manufacturing (OEM) partners demand greater performance and our consumer base pushes for lower cost of operation we are developing and implementing numerous technologies across our engine and battery platforms to remain the preferred supplier of power.
Some in our industry feel electrification is trendy or a buzzword. At Vanguard, we have been living in and investing in innovative battery power for years. We are continuing to expand our commitment to electrification as more OEMs begin their journey in offering battery-powered equipment. To support this expansion, a new Electrification business unit within Briggs & Stratton has been created, consisting of Vanguard employees solely focused on the design, manufacture and support of electrified power solutions. Along with establishing this new team dedicated to electrification, we also are growing our battery pack offerings to provide OEMs with even more scalable power solutions to meet ever-growing application and range needs.
As demand for improved emissions performance and productivity continues to grow, we continue to make advancements with our engine offerings in the same way we are investing in electrification. There are plenty of applications where engines will continue to be the solution of choice. The expanded application of engine advancements such as electronic fuel injection, electronic throttle controls and smart catalysts will be critical as owners and operators of off-highway equipment navigate the changing industry landscape.
At Vanguard, we are continuing to find ways to improve our engines' fuel systems and after treatment options while optimizing power bands and noise reduction to ensure our solutions offer the optimal balance of power and efficiency. As we continue to develop and refine our engine technology, and deliver the most advanced solutions, our customers can confidently trust in the power of Vanguard engines and battery packs knowing they are supported by the best after sales team in the industry.
What innovations or improvements do you anticipate in the off-highway industry in 2023?
As we see more OEMs pursuing electrification and integrating battery power into their equipment offerings, I think we'll see a greater emphasis on intentional design of a battery system versus simply replacing an engine with a battery. Battery sizing of the application, to ensure safe operation and optimal performance, is one such example of this new approach. Vanguard feels it is vital for us as a power solutions provider to be there to help OEMs navigate those initial questions and product specifications. We work closely with OEMs during the design phase of their equipment to find the right power solution. This allows for changes in a more cost-effective manner for the OEM. This collaboration is especially important in applications where battery power is being used. Ensuring that the right battery and motors are being chosen for the equipment's use case is critical. Our team of experts can help OEMs integrate their equipment design around the battery to ensure optimal performance, safety and reliability.
As power needs and power solutions have evolved, we to have evolved beyond just an engine and battery brand — we're power application experts who create a powerful experience working side-by-side with our customers to develop, innovate and solve problems with and on behalf of our partners.
Another major differentiator for Vanguard is the emphasis we place on safety — from how our battery cells are engineered to the Battery Management System we've integrated to monitor the health and performance of the pack. We've put great care into ensuring when our batteries are put to work, they'll be reliable, powerful and safe for end users.
Along with innovations in battery technology and safety, I think we'll continue to see improvements in engine features that help to boost productivity and reduce maintenance requirements. With labor shortages and production constraints, crews and workers are constantly being asked to do more with less. Because of this, professionals are relying on their equipment more than ever to deliver a powerful performance and maximize productivity.
Recent advancements in engines and engine design are helping to address the pain points of our industry and optimize equipment performance. An example of this is Vanguard Electronic Fuel Injection and Electronic Throttle Control technology, which is improving fuel efficiency for a variety of applications across the markets we serve. Looking ahead, Vanguard will also be closely watching advancements in robotics and GPS-guided equipment within off-road applications that would be enabled by electrification.
Which industries face the most hurdles in the move toward electrification? Automation?
The OEMs we work with are seeing that there is a willingness from their customers to pay a premium for the benefits of electric power. Because of this, manufacturers are realizing they need to include battery-powered equipment in their offerings to be competitive. Where the industry has seen the greatest degree of actualization has been in compact equipment. Battery capacity density has made it more feasible to easily convert equipment that has a limited footprint, allowing more OEMs of turf and recreation equipment to quickly move toward their electrification goals.
Where the industry will face hurdles could be in the OEM's ability to support battery powered equipment when service needs arise. Many smaller OEMs don't currently have the resources or expertise to effectively service equipment that leverages battery technology. It is important to remember that this technology is just going to continue to evolve and advance. We encourage our customers to take advantage of our dealers and the certified technicians they have on staff to ensure their equipment is delivering maximum productivity and performance. We are working hard with our dealers to provide training, tools and components and factory support as they care for customers who might be moving to battery power for the first time.
Vanguard is well-positioned to serve these markets in making the transition to battery power because these are the same industries and customers we've served on the engine side. We understand that our past success is rooted in knowing a one-size-fits-all solution does not work. We consider ourselves to be power agnostic, meaning we'll evaluate the needs of a piece of equipment, its application and its environment before helping the OEM engineer the very best power source for that situation—whether it's a gasoline engine, propane power or battery—we have a solution.
Do you perceive that most OEMs recognize and respect their roles as stewards of the climate?
I think we all can agree that at the end of the day, everyone wants what's best for the environment and wants to do their part to contribute to a sustainable climate. I would like to stress how deeply both Vanguard, and Briggs & Stratton as a whole, believe in the future of battery power. Its benefits—from reducing emissions to limiting maintenance downtime to lowering total cost of ownership—are transforming the way entire industries are viewing power needs.
We are here, not to just solve a problem for our customers, but to be a partner to them as they navigate a brand-new world of opportunity. So regardless of our customers' motivations, Vanguard will be pushing expectations of what's possible to ensure we have sustainable solutions—both in the form of batteries and highly efficient engines—that will help our stakeholders be successful in the face of change.
What will be the biggest challenge in 2023 for the industry?
As we look ahead to 2023, I expect, while improving, we will continue to see production challenges driven by supply chain constraints along with continued inflation pressure on materials and labor. Navigating the logistics of the supply chain will also pose challenges for the industry as manufacturers' work to bring in components and ship products to customers.
Recruiting and retaining talent will continue to be a challenge as the industry faces a tight labor market in certain regions. We are placing a heavy emphasis on recruiting top talent for our electrification business as we build a world class team to lead the evolution and growth of our electrified power solutions.
We'll also see opportunities in the electrification space when it comes to evolving emission standards, which will drive OEMs to gain a better understanding of how to apply battery power. Proper battery selection and sizing will be critical to broader adoption as equipment with a high load and runtime that is sized with too small a battery will lead to a negative customer experience. As OEMs partner with Vanguard to understand the performance expectations of their equipment, a much stronger, intentional product will emerge. Again, our experience in applying power gives us a huge leg up in this process.
As electrification continues to grow, one area of concern is the demand for electricity and the stress it will place on existing power grids. There is a pressing need to address infrastructure so we can safely and consistently meet the demands of an electrified customer base.
We are closely working with OEMs to understand their pain points and offer innovations that help them do their job and be successful in a world with changing demands. As our industry moves forward, we'll be there to support OEMs and their customers in navigating this evolution to electric power and higher technology internal combustion engines.
Check out the full report.