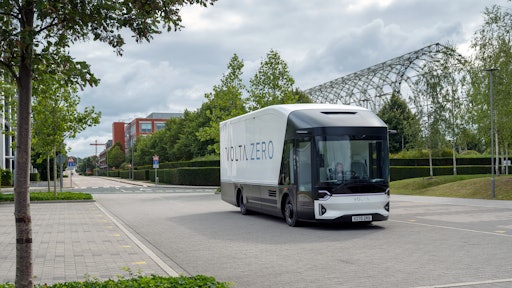 Volta Trucks
Electric commercial vehicle manufacturer Volta Trucks announces the conclusion of its most recent funding round which brought new investments into the company. These investments will help the company further scale up and grow its operations.
It will be able to continue its development of full-electric commercial vehicles, such as the Volta Zero introduced in 2020, as well as proceed with industrialization plans and expanding commercial operations.
New York-based investment firm Luxor Capital is one of the leading investors; it has invested in several other alternative energy companies in recent years, demonstrating the continued interest in development of more sustainable technologies.
Rob Fowler, Chief Executive Officer of Volta Trucks, said in the company's press release announcing the new investments, "This latest successful funding round for Volta Trucks is a milestone for the company and its development. We are a young and scaling company, and this investment gives us the ability to grow our teams of engineering and commercial specialists as we look ahead to the production of the first Volta Zero vehicles in 2021."
Volta Zero electric truck
The Volta Zero is a purpose-built full-electric truck for inner-city freight deliveries. It will help fleets reduce their carbon footprint and enable them to continue operating in cities with strict emissions regulations. Many cities, particularly in Europe, have announced plans to ban diesel vehicles within city limits, necessitating the availability of vehicles like the Volta Zero.
The truck has a pure-electric range of 150-200 km (95-125 mi.). And because it was designed from the ground up to be an electric vehicle, Volta Trucks was able to re-imagine the design of its truck. This allowed the company to design a completely new operator cab which emphasizes improving comfort and safety.
Volta Trucks launched the prototype truck in September 2020 and expects the first vehicles to be operating with customers in late 2021. The company says the order book for the Volta Zero currently stands at over $260 million, and expects more in the coming weeks.
Watch our interview with Rob Fowler, CEO of Volta Trucks, to learn more about the design of the Volta Zero.