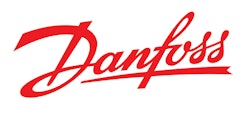 Danfoss Editron will showcase its increased manufacturing capabilities at this year's Electric & Hybrid Vehicle Technology Expo. Danfoss Editron now has facilities in Europe, Asia-Pacific and North America, making it the only company producing electric drivetrains on such a global scale.
Danfoss Editron has a market-leading reputation in electrifying traditionally commercial and heavy-duty industries and applications. The recent acquisition of well-known electrification player UQM Technologies has further boosted the company's sophisticated electric drivetrain system, which is already in serial production. Danfoss Editron's electric drive systems are currently being used by customers around the world in the marine, off-highway, on-highway and renewables sectors. Adding UQM Technologies to the Danfoss Editron team compliments the company's overall goal of expanding electrification efforts globally and reaching a wider range of market sectors.
In a press release first announcing the merger, Danfoss said UQM's technologies would add new and complementary products to its already growing portfolio of electrification solutions. This will better enable Danfoss to meet the needs of customers as they move toward developing more electric-powered machines.
With the merger Danfoss will also be able to gain market share in the heavy-duty on-highway market where UQM has already developed solutions. 
Eric Alström, President of Danfoss Power Solutions, says,"There are three types of suppliers emerging who can provide electric solutions to the market – those formerly involved in drivetrains, mechanical engineering and combustion engines. While companies from these areas didn't compete with each other previously, they are all now moving into the electrification market, so customers are wondering which will offer the most cost efficient and trusted technology. I believe that the companies who can scale production will be the most cost-effective and have the strongest economical grounds to succeed. The integration of UQM Technologies into Danfoss Editron and subsequent boost to our manufacturing capabilities shows that currently we're leading the way across the industry."
Danfoss Editron will be exhibiting at booth #1130 at the Electric & Hybrid Vehicle and Tehcnology Expo, which takes place September 10-12 2019, in Novi, MI.
Companies in this article