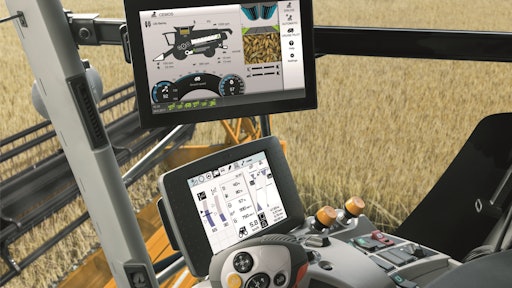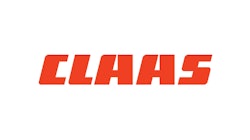 CLAAS announced the latest enhancements to its LEXION combines at this year's Farm Progress Show in Decatur, IL. Most of the updates were technology upgrades designed to simplify operation and improve operator feedback.
LEXION combines have long been known for highly efficient harvesting technologies including the recent addition of CEMOS AUTOMATIC, a system that automatically senses changing harvest conditions and automatically adjusts the machine's cleaning and separation systems to maximize throughput and grain quality.
For 2018, that flagship technology becomes even more accessible with the newly designed touch controls now available through the company's CEBIS MOBILE Monitor. "The 12-in. color screen and touch technology are nice additions, but it's really the new, intuitive interface that simplifies the operation of the LEXION combine," explains Jeff Gray, Product Coordinator for combines.
Using traditional CEBIS controls, farmers were guided through a series of menus to set the harvest parameters they would like to achieve. Once those parameters were set, the CEMOS AUTOMATIC system on the LEXION combine would actively learn the harvest conditions in the field and modify the combine speed, sieves and fan settings autonomously to maximize grain quality, straw quality and harvesting throughput.
The new CEBIS MOBILE Monitor provides a unique graphical interface with "slider" controls that make the setup of CEMOS AUTOMATIC – along with CRUISE PILOT and other precision technologies – easier than ever. With a few swipes of the finger, farmers can now dial in their desired performance parameters for all of the smart systems on board the LEXION combine.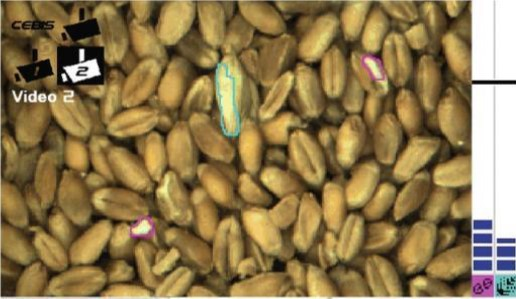 Another key update to the 2018 LEXION combine line is the addition of a GRAIN QUALITY CAMERA. The new camera monitors the quality of grain in the clean grain elevator and displays those images on the CEBIS MOBILE Monitor. Farmers can actively see the quality of grain as it is transported to the grain tank and can modify combine settings as they see fit. A silhouette of the combine on the touch controls provides additional operator feedback regarding grain quality, throughput and system performance.
"With all of the automatic technologies built into the LEXION combine, having a camera to provide visual confirmation of that quality is a nice addition," says Gray. "Even though you know the machine is making all the minute changes necessary to optimize performance, for a lot of farmers seeing is believing."
An additional update to the LEXION combine includes a free one-year subscription to TELEMATICS Professional – an upgrade from their Basic package – which allows users to monitor and analyze harvest data from a computer, tablet or smart phone. A three-year package is also available.