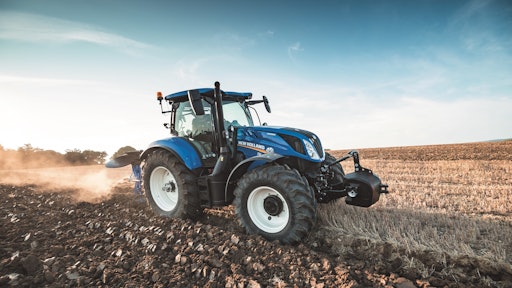 New Holland Agriculture further widens the extensive T6 range with two new 6-cylinder models: the T6.180 Auto Command and the T6.180 Dynamic Command.
Sean Lennon, Head of the Tractors Product Line, explains, "New Holland has a proud history of leadership in this segment, with extensive choice and a unique offering. The new 6-cylinder model introduces a new level of performance into this segment with a highly versatile tractor that delivers more torque, more engine braking and more stability. Today there is more choice than ever for our customers, and a T6 that matches the requirements of every farming operation."
6-cylinder performance now matched to the award-winning Auto Command and Dynamic Command transmissions
The new models introduce a new level of performance to the T6 range, with the powerful NEF 6-cylinder 6.7 L engine, a robust and proven solution from the longstanding NEF family widely adopted on T6 and T7 tractors.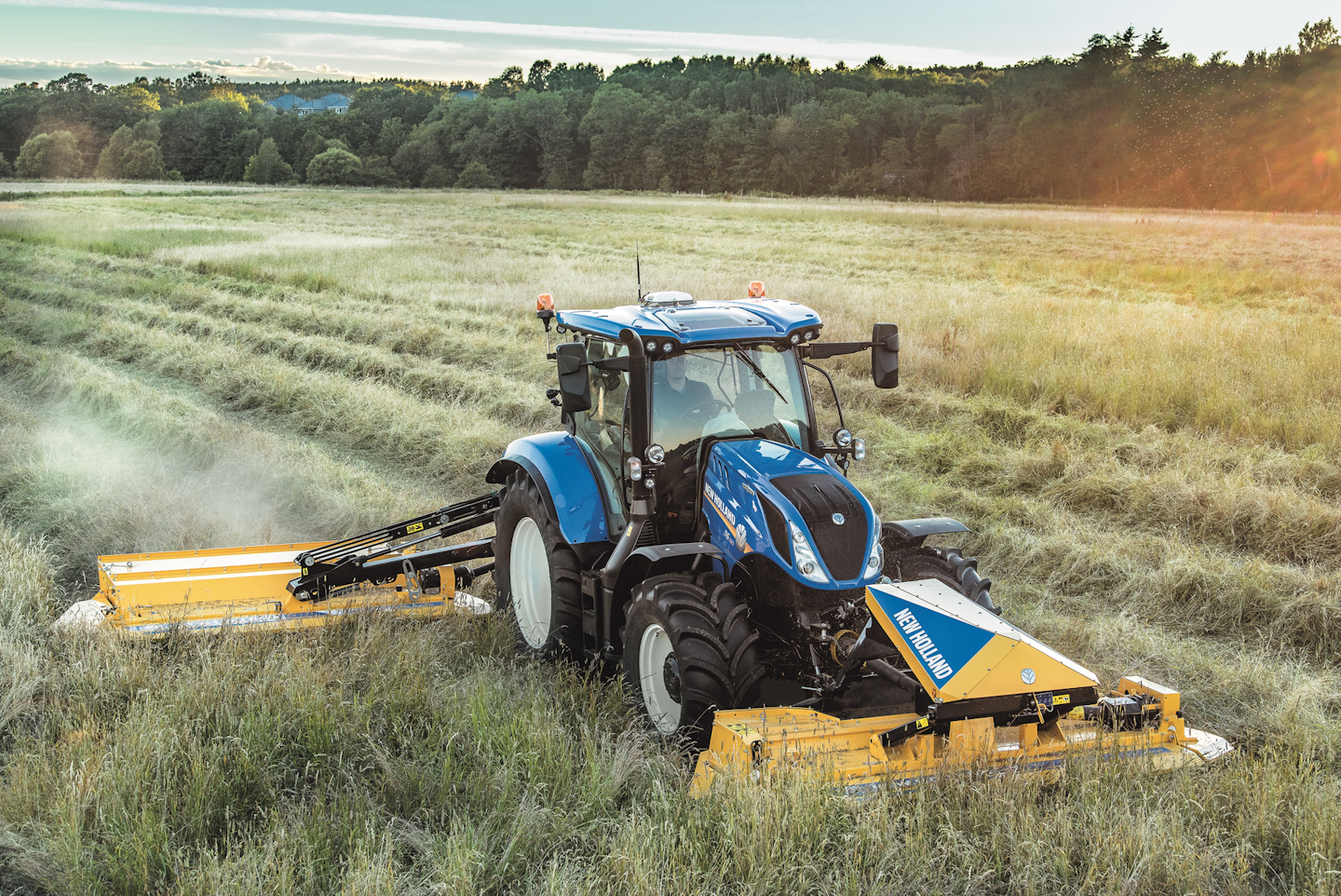 T6.180 Auto Command
The new engine features an optimized EGR-free combustion for efficient operation, coupled with an HI-eSCR aftertreatment system to comply with Stage IV (Tier 4B) emissions standards – a patented and maintenance-free solution that delivers reduced operating costs.
Thanks to the 6-cylinder engine, the T6.180 delivers up to 12% higher torque than 4-cylinder models, with low-end end torque that significantly helps in pulling away performance, and increased torque at mid engine speeds, which improves engine lugging in transport and field applications. The new 6-cylinder engine delivers maximum torque of 740Nm at 1,500 rpm, compared to the 700 Nm of the 4-cylinder.
In addition, the larger displacement of the new engine results in more effective engine braking in downhill operation and transport, with 50% higher brake capability compared to the 4-cylinder engine.
New T6 models consolidate New Holland's leadership of the segment's 6-cylinder tractors
With the T6 new models, New Holland consolidates its historical leadership of 6-cylinder tractors in the 100-150 hp segment, built on a heritage dating back to the Ford 10 Series and 40 Series through to the T6 introduced in 2013. Today New Holland is the only brand to offer a 6-cylinder tractor in this segment.
Maximum efficiency and productivity with ISOBUS capability 
The T6 Auto Command and Dynamic Command models can be offered with ISOBUS Class 3 capability, which enables the implement to communicate and control the tractor's PTO, hitch, EHR control, steering, speed, and front hitch and PTO. For example, hitched to a New Holland round baler with IntelliBale, the baler itself can stop the tractor when a bale is formed, eject the bale and close the tailgate. The driver is left to simply press the shuttle button to recommence baling.