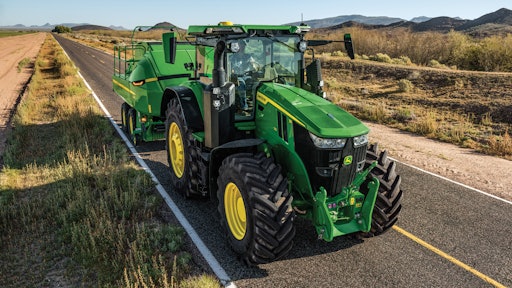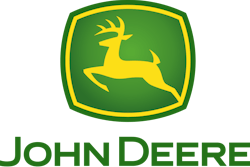 John Deere has updated its lineup of 7R Tractors for model year 2020. These newly refined tractors offer the perfect combination of power and versatility with new levels of comfort, John Deere dependability and the latest precision ag technology.
Seven models are available from 210-330 hp and provide the size and horsepower options that make them ideal for diversified crop and livestock producers, commercial hay growers and transport operations. "New 7R Tractors deliver high-horsepower capabilities in a compact, easy-to-maneuver chassis," says Tammy Lee, Marketing Manager, Production Agriculture for John Deere. "The latest updates strengthen dependability and simplify routine maintenance and service work while adding new technology."
To further enhance operator comfort, John Deere added an all-new cab, its largest ever. With two extra inches of headroom and a 24% wider entry path, it's easier to enter and egress. An automotive-inspired interior surrounds the operator and provides wide-open access to controls. Customers can choose from three Comfort and Convenience cab packages including Select, Premium and Ultimate. 
The Ultimate cab includes an exclusive new leather seat with electronic adjustment, heating, ventilation and massage features, smartphone integration with a 6.5-in. (16.5 cm) touchscreen display and multi-speaker system. Also included in the Ultimate cab are a leather-wrapped steering wheel, footrests and carpeted floor mat.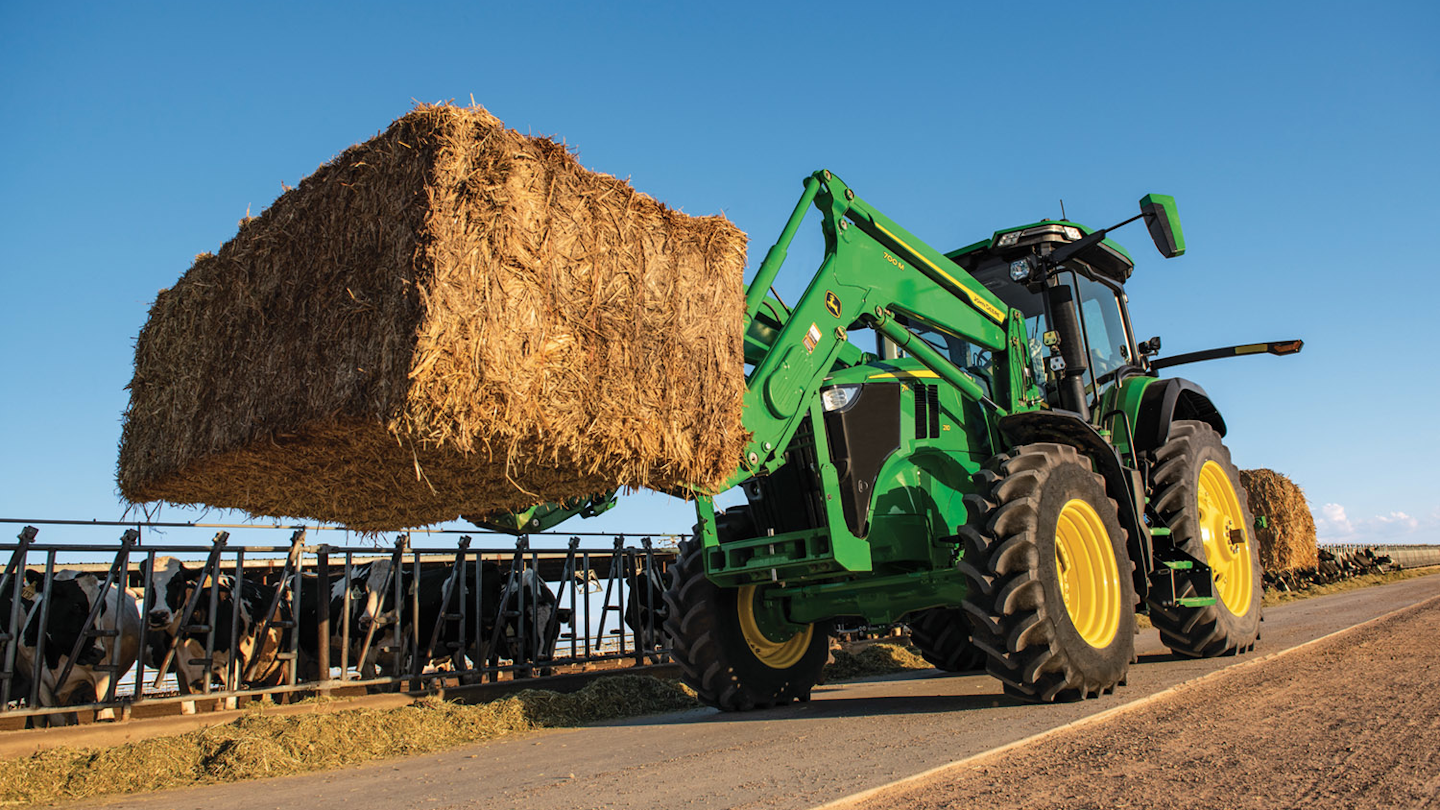 The John Deere 7R 210 is standard equipped with a John Deere e23 PowerShift transmission.

In addition, three Visibility packages are offered, Select, Premium and Ultimate. For more efficient nighttime operation, Ultimate Visibility features 22 work LED and eight convenience LED lights, twice as many lights as current models. This gives an operator 360 degrees of lighting coverage while working on or servicing their equipment. The Ultimate Visibility package also comes with electric, heated, telescopic mirrors; wipers and sunshades on the front, right-hand side and rear; and integrated front and rear cameras.
Another change John Deere made was to replace the previous hydro-pneumatic cab suspension system with a mechanical system. "This change was made without sacrificing current comfort and performance levels," Lee says. "For customers who demand an even smoother ride and higher levels of industry-leading comfort, they can add either a new ActiveSeat II or our proven Triple-Link Suspension Plus."
All 7R Tractors for model year 2020 are fully integrated, fully capable and fully supported when it comes to technology. "John Deere made several precision ag technology updates that make it easy for customers to remotely monitor and manage tractor and field operations and to enable more timely transfer of prescriptions and data," Lee says. 
Each new 7R Tractor comes standard equipped with an integrated Gen 4 4600 CommandCenter display, StarFire 6000 integrated receiver and AutoTrac activation. "Additional premium or automation activations are available so customers can upgrade and choose the level of accuracy they prefer," Lee says. "A full suite of John Deere technology is included for the seamless integration of automation, documentation and connectivity through the John Deere Operations Center. This includes JDLink™ with five years of service, John Deere Connected Support, Expert Alerts, Remote Display Access and Wireless Data Transfer – all backed by the industry's best dealer network."
The new StarFire 6000 integrated receiver requires no calibration of the Terrain Compensation Module (TCM), is more accurate than previous models and is less vulnerable to theft. "Coupled with the guidance system enhancements that were made, operators will be up and running with even greater accuracy in less time," Lee says.
All 7R Tractors are ideal for doing seeding, loader work or baling, thanks to their highly maneuverable short wheelbase. A smooth-shifting e23 PowerShift transmission is standard and can handle sudden, high-torque power loads while maintaining responsive, quick and smooth shifts. Three modes of operation can automate gear selection and RPMs to keep the desired ground speed maintained based on load. Or, customers can choose the optional Infinitely Variable Transmission (IVT).
When customers equip a 7R Tractor with the IVT and add the optional CommandPRO, they gain powerful, smooth, efficient tractor control. The ergonomic CommandPRO multi-function control lever puts tractor speed, direction and implement control in the palm of the operator's hand. Eleven reconfigurable buttons can be customized to fit the work being done. "The precise speed control of CommandPRO makes implement hookups easy and allows you to accelerate from zero to top speed with the push of the lever – perfect for road transport," Lee says. 
Improving dependability and simplifying routine service and maintenance for customers was a priority of John Deere for new 7R Tractors. "We improved hydraulic and electrical routings, relocated and improved access for other components, simplified systems and improved on-board diagnostics to make maintenance and servicing easy," Lee says. "In addition, the number of hydraulic connections were reduced, decreasing the number of potential leak points. A new decal was placed inside the tractor's hood panel with service and maintenance points clearly identified to make these tasks easier to perform."