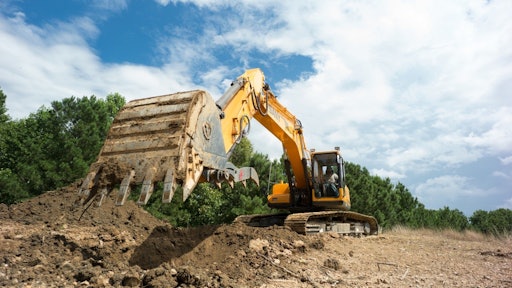 SANY America recently introduced the new SY215C excavator. The 22 ton excavator has always been SANY's top selling machine. This new model will surely continue the legacy with many new product enhancements.
The new SY215C has a brand new Cummins Tier 4 Final engine that complies with the strictest environmental standards. It is equipped with two circuits of auxiliary lines down the arm that provide ready-to-use hydraulic power. This model comes standard with side frame rails to aid in the protection of the machine. The SY215C also has an optimized cabin for superior visibility and maximum operator comfort.
The SY215C is equipped with SANYLive telematics. This GPS system allows SANY to monitor all of its equipment from SANY America Headquarters in Peachtree City, GA. This telematics portal is also a useful tool for equipment owners. SANYLive keeps track of engine hours, fuel usage, location history, alerts and events. If there is a problem with a machine, SANY knows about it in real time. Service times are drastically reduced because issues are dealt with proactively. When patterns are revealed, the engineering department immediately addresses them.