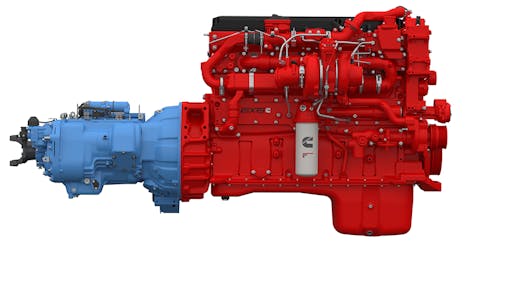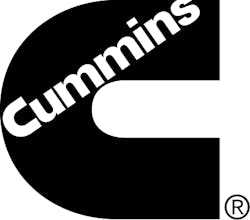 Diversified industrial manufacturer Eaton and Cummins Inc. have unveiled a new powertrain package for the North American heavy-duty truck market that is expected to deliver a 3 to 6% fuel economy improvement, lower preventive maintenance costs and total lifecycle cost improvements. The new product combines an Eaton Fuller Advantage Series automated transmission with new Cummins ISX15 SmartTorque2 ratings. The product will be available in the fall of 2013 for linehaul, regional haul and less-than- truckload (LTL) applications.
Speaking at a media event at the American Trucking Associations' annual Technology & Maintenance Council meeting, executives from both companies said this product announcement is the result of a long standing collaboration between Eaton and Cummins. The powertrain package promises to deliver a more fuel efficient, reliable and robust powertrain package.
"Cummins and Eaton have had an extensive technical and business relationship over the years, in which we have collaborated on powertrain solutions for the North American on-highway markets that we serve," says Lori Thompson, Cummins Vice President - Truck and Bus OEM Business. "This latest chapter in our partnership combines some of the best technologies from both companies, and makes them smarter, delivering the level of fuel economy improvements that our customers have come to expect."
"The collaboration between the Eaton and Cummins teams has resulted in a superior powertrain package with which both fleet owners and professional drivers will be thrilled," says Tim Sinden, President - North American Truck Operations, Eaton's Vehicle Group. "The level of integration between this transmission and engine is best in class in the North American heavy-duty truck market."
The Eaton Fuller Advantage Series automated transmission will be offered as a small ratio step Over-Drive model with new Cummins ISX15 SmartTorque2 ratings: the ISX15 415 ST2, with torque of 1,450 to 1,650 lbs.-ft. (1,966 to 2,237 Nm), and the ISX15 450 ST2, with torque of 1,550 to 1,750 lbs.-ft. (2,012 to 2,373 Nm).
Through a combination of hardware and software enhancements, the powertrain package benefits include:
Integrated power, fuel and shifting strategies to provide 3 to 6% fuel economy improvement for linehaul and regional haul applications.
Optimized engine and transmission communications and new control logic that enable further engine downspeeding in the overdrive position, and the effective use of direct drive technology in operational conditions required for a blend of perfect efficiency.
One of the main enhancements Eaton has made with its Fuller Advantage Series transmission is the elimination of the cooler; this helps reduce the overall package weight and improve reliability. Combined with the use of aluminum for the rear transmission housing, range cylinder, shift bar housing and the shift tower - along with a thin wall, cast iron main case design - this results in the new transmission weighing 75 lbs. less than Eaton's UltraShift PLUS LAS base model. A new precision lubrication system for precise and efficient transmission lubrication further enhances fuel economy by reducing churning losses.
The new engine and transmission combination has been designed specifically to work smarter to maximize fuel economy benefits. Cummins new ISX15 SmartTorque2 ratings are the next generation of today's SmartTorque ratings, and precisely manage the power needed for the load demand. The Vehicle Acceleration Management is a patented Cummins electronic feature that manages vehicle acceleration for smoother shifting. This feature contributes to fuel economy benefits in stop-and-go duty cycles found in regional haul applications. 
The powertrain package is currently undergoing field testing with various sized fleets, and initial testing and customer validation results are confirming the 3 to 6% fuel economy improvement. Customers can rely on the proven service support offered today through Eaton's unparalleled Roadranger program and Cummins extensive network when the powertrain package goes into production in the fall 2013.
Companies in this article