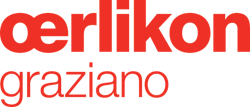 High-performance transmission specialist Oerlikon Graziano, a brand of Oerlikon Drive Systems Segment, will reveal how its innovative OGeco transmission can overcome the unique challenges of high performance HEV applications at the SAE Electric Powertrain Technologies Symposium in Stuttgart, on November 19.
In a paper entitled 'Sports car powertrain electrification: challenges and potential solutions,' Carlo Cavallino, the company's Project Development Engineer, will outline the technical priorities for a sports car application and show how, by integrating a six-speed AMT with a 120 kW electric motor through a two-speed epicyclic transmission, the OGeco transmission provides torque infill, electric boost, regeneration, electric drive and engine cranking. The conventional approach used by hybrid sports cars is based on DCT technology but Oerlikon Graziano believes the OGeco provides a more efficient, compact and cost-effective solution.
A prototype unit has been installed in a Mercedes-Benz SLS AMG by Oerlikon Graziano and its UK partner, Vocis, and the packaging is so effective that the OGeco with integrated electric motor fits into the same space as the seven-speed DCT normally fitted to the car. The demonstration vehicle has been well received by OEM customers.
"For high performance sports car applications, the quality and speed of the gear shift are both priorities," explains Cavallino. "Our presentation describes how this was achieved by a combination of torque infill from the electric motor and a gear change actuation system that integrates each shift valve into its corresponding shift rod. The smooth shifts we achieve at low-to-medium vehicle performance levels match current DCT expectations, without compromising the rapid shift time and responsiveness required during spirited driving."
Though the demonstrator vehicle is front-engined with a rear transaxle, the OGeco transmission is equally suitable for mid-engined cars and either four wheel drive or rear wheel drive. The concept is sufficiently flexible to be adapted to transverse transaxles in the future.
Cavallino's presentation, which will take place at 11:30 a.m., will also outline other products in Oerlikon Graziano's range of state-of-the-art transmissions for HEVs. These include the 2SED, a two-speed seamless-shift transaxle for small cars and light commercial vehicles, and the 4SED, a four-speed seamless-shift transaxle that can be applied to electric passenger or commercial vehicles, or high performance hybrids with four-wheel drive.