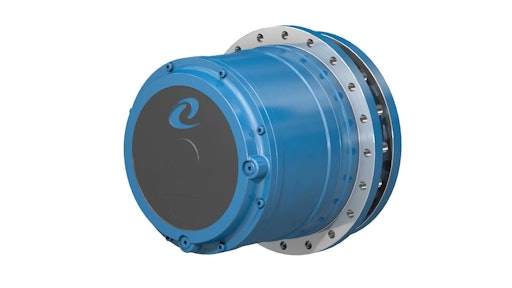 Comer Industries will be participating at bauma 2016, the International Trade Fair for Construction Machinery, Building Material Machines, Mining Machines, Construction Vehicles and Construction Equipment, that takes place from April 11 to 17, 2016 at the trade fair grounds in Munich (Hall A4, Booth 139).
Comer Industries is strongly committed to offer green, safe and sustainable solutions featuring boosted efficiency and product integration.
The company's wide product range features efficient power transmission systems for stationary applications, such as concrete mixers and crushing equipment, and for off-highway vehicles that include complete drivelines: axles, hydrostatic transmissions and wheel drives.
The company's focus on customers brought major advancements in field tests with gauged and monitored vehicles: several OEMs had already planned to introduce Comer Industries' solutions in their new Tier 4 Final vehicles.
These machines, equipped with Comer Industries' complete driveline systems, will be on show at bauma 2016: Atlas Weyhausen's new Soil Compactor AW1070 and Thaler's new 200 Series Compact Wheel Loader are two examples of a successful cooperation.
Comer Industries' new solutions on display at bauma include advanced transmissions such as:
rigid axle F-046 HYDRO for compact wheeled vehicles (patent pending);
complete system composed of axle F-128 and planetary drive PG-161 for soil compactors;
rotating housing drive PGRF-3603 for road construction equipment.
With regard to this latest above mentioned series, Comer Industries has further redesigned and remodeled its intermediate range of rotating housing drives, which gained recognition in the market of road construction, thanks to the overwhelming performances and reliability shown throughout the past 15 years.
NEW: S-46 HYDRO axle (patent pending) for compact wheeled vehicles (on show at Thaler's booth)
The standard axle S-046 has been modified in order to host a hydrostatic radial motor in line with the input shaft and allowing four-wheel drive connection. The new system provides better machine performances compared to the current market solutions and improved drive line layout by reducing installation room needed under the vehicle.
NEW: system composed of axle F-128 and planetary drive PG-161 for soil compactors (on show at Atlas Weyhausen's booth)
Comer Industries has developed and implemented a complete driveline system solution for the single drum soil compactors. This drive package incorporates a wheel drive for the front drum and a planetary drive combined with the rear axle to propel the wheels on the rear of the machine.
The rear axle drive-line assures a high reduction ratio combined with a low space impact under the vehicle. By utilizing an available additional planetary stage on axle input, it is possible to provide proper torque to the axle, instead of using a drop box. Not having a drop box frees up room in the undercarriage and saves room in the vertical direction at the axle input.
The hydraulic motor can be directly mounted on the above mentioned input planetary stage which, together with the bevel gear set and the wheel hub planetary stage, assures the reduction ratio range required for compaction applications.
The axle is equipped with a pre-loaded limited slip differential and can be built with an internal SAHR parking brake. With a maximum dynamic load of 6.6 tons, coupled with a maximum output torque of 2,400 da Nm, Comer Industries' F-128 axle is suitable for single-drum rollers with an operating weight up to 9 t.
NEW: rotating housing drive PGR-3600 for construction equipment
Comer Industries will be introducing the new PGR-3600 Series, offering the market a more compact and robust solution, that features higher output torque and load capacity, along with increased reliability, achieved by using the most advanced materials and up to date machining technology.
This new drive is much lighter and less bulky than its competition range on the same category, as specific and deepened FEM analysis were run during the design phase, followed by bench and field test endurance validation.
Its internal design and flexible layout make the new PGR-3600 Series the right choice for a wider range of mobile equipment either as wheel or track drive but also suitable as winch drive for cranes or fixed machinery.
By coupling the PGRF-3603 on show at bauma (or one of the other PGR Series) to a Comer Industries' differential axle, the company is able to provide a complete transmission package for soil compactors up to 15 t.
By introducing the new PGR-3600 Series at the Munich exhibition and the upcoming PGR-2500 and PGR-4800 in the next months, Comer Industries will have accomplished the remodeling and completion of the PGR Series product range, available up to 110,000 Nm output torque.