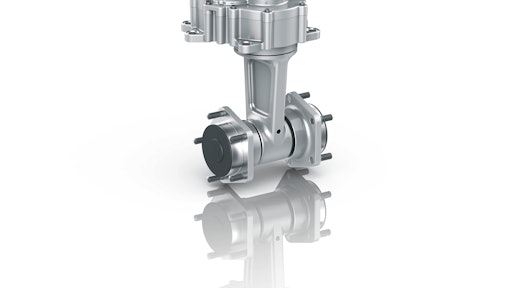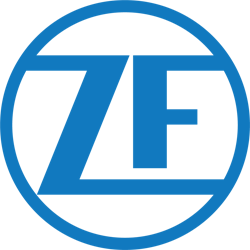 With its Material Handling Systems Business Unit, ZF will be participating for the first time and exclusively at the bauma exhibition in Munich, thereby replacing its participation in the CEMAT in Hanover.
The focus is on new developments in the field of application for electrically driven lift trucks of up to 6 tonnes lifting capacity as well as on a large number of application solutions for vehicles with internal combustion engines.
ZF Off-Highway Systems – The specialists for material handling
The strict alignment of the company to value creating processes and the improvement of all methods and products through innovation form the basis for customer utilization through leading technology. This expertise is also apparent in the off-highway area, as specialists for all types of electrically driven lift trucks and material transport vehicles can be found here. Vehicles which are employed for carrying materials are essential for the smooth flow of materials within companies and for logistics applications. At bauma, ZF bridges the gap from the smallest electrical lift-truck drives and steering systems through to the most powerful driveline systems for construction machines.
The product scope - A large range and individual solutions
Each application has specific requirements calling for a technical solution. It does not matter whether this involves emission-free and quiet electrical lift trucks for the fast movement of small to medium loads or diesel-powered lift trucks which have to transport heavy loads over a long distance outdoors. The technology comes from ZF.
ZF offers a large product range between both ends of this product range: At one end, system solutions for electric counterbalance lift trucks, electric, seated or standing-driver equipment or push-type, low and high-lift trucks for warehouse applications in ITA Classes 1-3. At the other end, solutions for all types of material handling vehicles with internal combustion engines. This includes container stackers in ITA Classes 4-5, telehandlers or aircraft tractors.
EPS3 – The product innovation for electric lift trucks
A product highlight for electric counterbalance lift trucks is the ZF EPS3. This electromechanical steering replaces the former hydrostatic steering systems in frontwheel-driven three-wheel counter-balance lift trucks. The electric lift truck is therefore consistently following the path trodden in the car industry a few years ago – substitution of hydraulic steering by energy efficient electrical steering systems. The new development also facilitates more than 10% energy saving in the driving cycle and a clearly reduced installation outlay during lift-truck assembly. The electric steering is extremely robust, low on wear and needs little maintenance. Due to these technical advantages, lift trucks with drivelines (GP25) and steering systems (EPS) from ZF are currently experiencing high growth rates on the market.
ZF ERGOPOWER
The ZF ERGOPOWER transmission was developed for versatile applications in industrial trucks with internal combustion engines to cover engine ratings of up to 330 kW and a permissible total weight of 270 tonnes. Through the best matching applications of gear-unit hardware and the electronic control, the new ZF ERGOPOWER transmissions enable soft shift transitions in operation – a decisive criterion in practical applications in lift trucks. A particularly user-friendly feature of the latest, compact ZF lift-truck gear units: electronic inching, a creep function which makes it easier for the lift-truck driver to position loads exactly in the intended position.
ZF cPOWER
A trend to lower engine speeds and the desire for engine calming through a constant rotational-speed concept represent the future challenges also in the lift-truck market. The continuously variable cPOWER fulfils both of these requirements.
With the hydrostatically power-splitting CVT (Continuously Variable Transmission) clear consumption advantages in comparison to hydrodynamic transmissions and purely hydrostatic concepts can be achieved in off-highway applications. Consequently, the ZF cPOWER saves up to 25% of fuel with a simultaneous increase in efficiency.
The dynamic and dosability characteristics which are particularly important for material handling vehicles when dealing with heavy loads and for maintaining comfort levels have also been improved here.