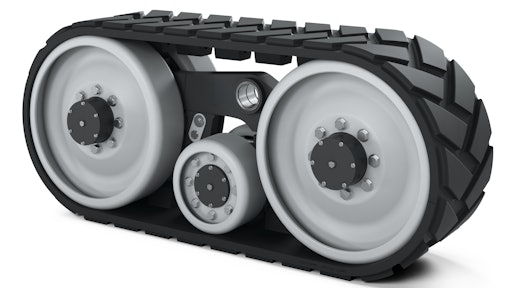 Camso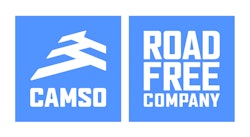 Camso will showcase its commitment to providing farmers with the most complete lineup of agricultural tracks and track systems at the Farm Progress Show, from August 27-29, in Decatur, IL.
''For many years now, we've been dedicated to providing farmers with high-performance and cost-effective solutions that meet their needs," says Ryan Anderson, Sales Director Aftermarket, Americas – Agriculture, at Camso. "We are constantly working to create highly engineered products that solve some of the issues they deal with in an ever-changing market and across the different requirements of the farming cycle."
Due in large part to its close relationships with various agricultural machinery manufacturers, Camso has become the Original Equipment Manufacturers' (OEM) supplier of choice, with its tracks serving as standard equipment right from the factory. Providing the broadest range of products and best-in-class service, Camso has become a one-stop shop for farmers seeking solutions to their agricultural track needs.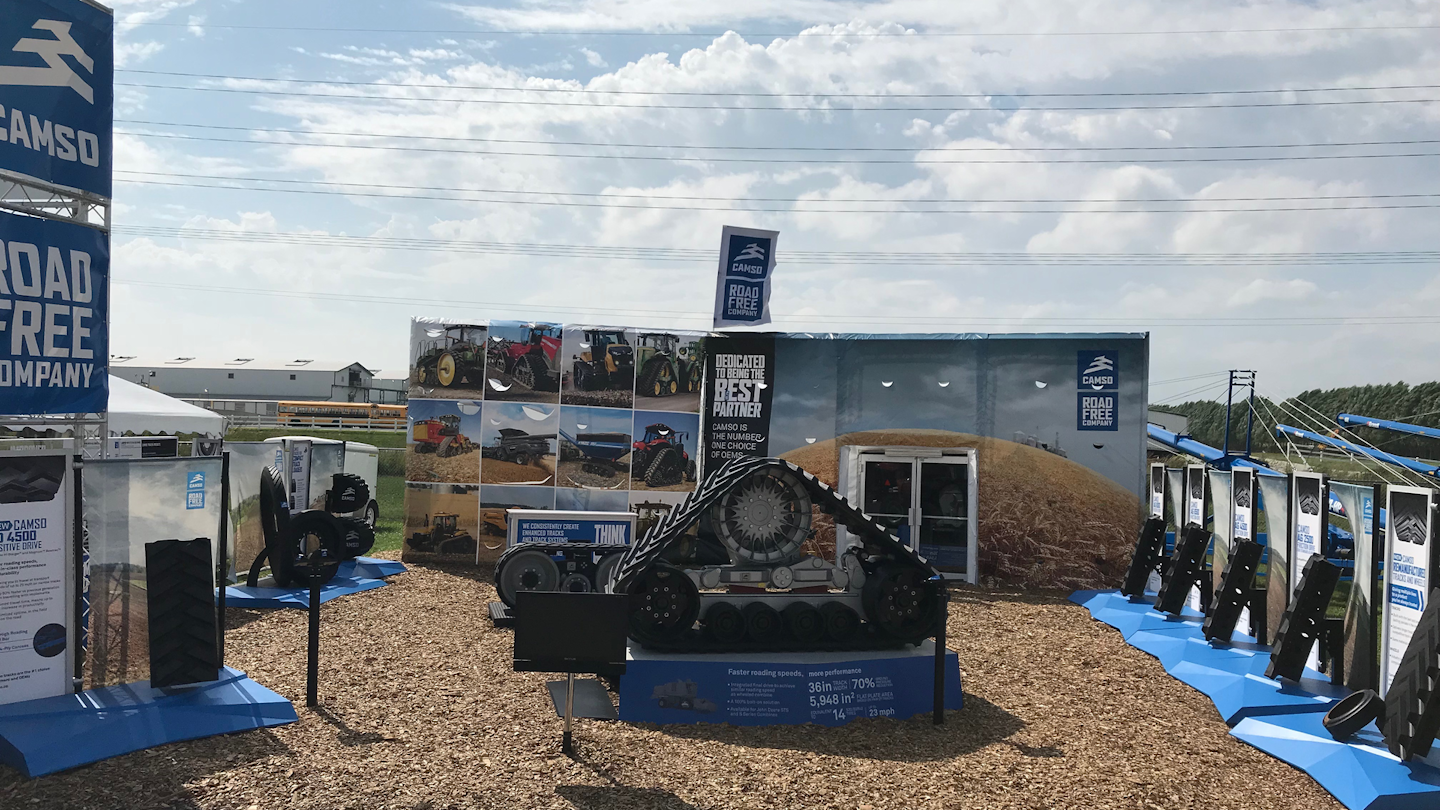 Camso's Farm Progress Show booth will highlight an array of products for the agricultural industry.Camso
New: 20 mph roading speed for Camso trailed track system
With an increasing number of farmers dealing with long distances between fields and the tighter windows to get their work done in these fields, Camso is introducing increased roading performance for its trailed track systems (TTS). These new systems will allow farmers to increase their roading speeds over 30%, achieving 20 mph on the road, while still reducing ground pressure and increasing field mobility in their fields. The production of select TTS models will begin January 2020 to be ready for the spring planting season.
Exclusive two-piece mid-roller conversion kit
New this year is Camso's exclusive two-piece mid-roller conversion kit for the Case IH Steiger Quadtrac. Currently, replacing mid-rollers requires new bearings and seals. With this new two-piece kit, the roller wheel with its adapted hub can be replaced without the need for new hardware. For end users, this will represent a significant increase in uptime and a considerable cost savings: changing a mid-roller becomes a 15-minute task, instead of a two-hour procedure that requires additional replacement parts.
A blooming remanufactured tracks and wheels program
Camso's Remanufacturing Program is still available for customers who are seeking a more sustainable, low-cost solution. More and more farmers are turning to remanufactured tracks and wheels, a product offering part of a program that is improving quickly.
"We strive to provide farmers with the best solutions for their needs, through a combination of high-quality products combined with best-in-class service and support," adds Anderson. "When you buy a Camso product, you can rest easy knowing that it will last and that it's backed up by our team all year-round," he concluded.
People attending Farm Progress Show will find Camso in booth #149 in the southwest quadrant of the show site. Camso products will also be prominently displayed in various OEM booths.