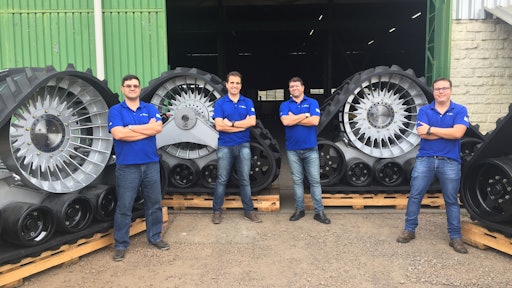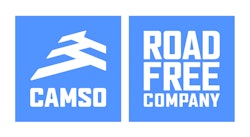 Camso, formerly Camoplast Solideal, will be joining its partner Agro Maquinas to promote its new Conversion Track Systems (CTS) for combines at the Agrishow in Sao Paulo, Brazil from May 1-5.
In 2016, Camso signed an agreement with agricultural equipment manufacturer Agro Maquinas to produce the CTS for high-horsepower farm equipment in Brazil. As one of the largest agricultural exporters in the world, Brazil is an important market for these systems. Agro Maquinas, with its 35 years of experience in the agricultural market, its production capacities and established dealer and distribution network, was a perfect fit for bringing Camso's CTS products into the Latin American market.
"Camso CTS is a bolt-on solution that significantly reduces ground pressure, thereby reducing field damage and as a result improving crop yields as a result," says Martin Lunkenbein, Service and Aftermarket Sales Executive Director for Agriculture at Camso. "It does all this while providing the operator with the strength, reliability and durability that Camso built its reputation on," adds Lunkenbein." Since December 2016, the Canadian technology is has been manufactured and assembled at the Agro Maquinas facility in Eldorado do Sul, and thus distributed throughout Latin America. With local manufacture and local product support, Camso is ready to meet OEMs' and dealers' requirements in Brazil for rubber track solutions."
Visitors will have an opportunity to see and learn more about the Camso CTS products at the Agrishow, being to be held May 1-5 at Ribeirao Preto in Sao Paulo (booth F8B1). Camso engineers, sales and service support people will be available to discuss the advantages of the CTS and help provide the appropriate mobility solutions to deliver maximum yields.