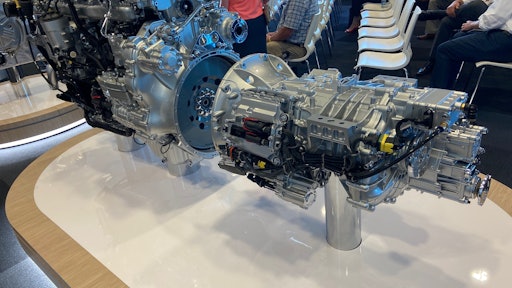 Working with original equipment manufacturers (OEMs) where they are in their sustainability journeys helps decrease emissions as the off-highway industry moves toward electric power. Many solutions are available to bridge the gap to zero emissions, which will not happen immediately. These solutions include alternative fuels, but this option will be discussed in a future article.
Reliability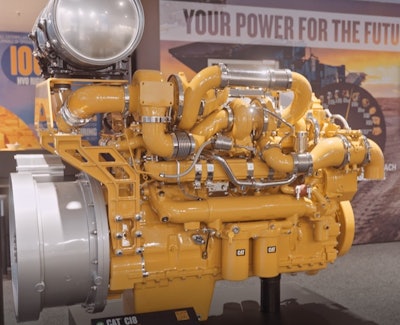 The development of reliable equipment helps decrease emissions. Assets must be optimized to operate efficiently. They should be fuel-efficient and efficient when performing work. In addition, when repairs are required, they should be carried out by a reliable source that returns the equipment or technology to a like-new condition.
Sustainability is also at the center of some engine repair or remanufacturing processes. By choosing a remanufactured or rebuilt product, materials are saved (often through recycling), engine efficiency is improved, and connectivity can be added with telematics and sensors. End users receive a like-new engine. Some engine OEMs provide this service directly or through their service providers. Our team talked about this process with Caterpillar during bauma.
Optimized, Cleaner Diesel Power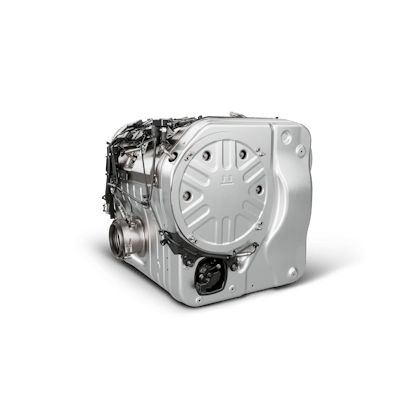 In August 2022, Navistar announced the launch of its new powertrain, which includes the last diesel engine the company plans to produce and a specialized aftertreatment system. Improving their fuel efficiency and reducing or negating their emissions is required and regulations will continue to tighten. The S13 Integrated Powertrain will provide energy savings up to 15% and will be up to 30 pounds lighter than tradition powertrains.
All this means decreased emissions as heavy-duty truck OEMs move toward a potentially electric future. Again, this technology links today with a zero-emission future.
Hybrid Solutions
Search hybrid in the exhibitor's list for CONEXPO-CON/AG (CONEXPO), and at this moment, 37 results are found. This is a small indicator that hybrid configurations will continue to be a step toward fully electric solutions. One major trend has been electrifying the powertrain. During the International Fluid Power Exposition (IFPE), an eSolution for an electric powertrain will be discussed during a presentation from Danfoss Power Solutions. The software is designed to be modular and scalable, so it can be used in most applications and span all power ranges. With prepackaged and validated solutions, Danfoss gives OEMs the knowledge, resources and support to successfully electrify their vehicles while reducing development costs and decrease their time to market.
Another trend has been an electric hydraulic system. Both Danfoss Power Solutions and Bosch Rexroth exhibited electric hydraulic systems during bauma. Bosch Rexroth also invited customers and media to its Electrified Mobile Product & Application Conference (EMPAC) in June 2022.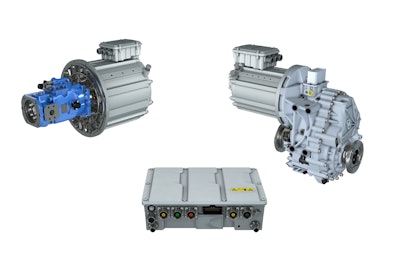 During the EMPAC event, the team introduced its eLion product line. Components included in the eLion platform are motor-generators, inverters, gearboxes and software. Learn more with this full article on the technologies exhibited during the event.
CONEXPO/IFPE
As our team plans to attend CONEXPO next year, we look forward to seeing all the new and trending electric technology. However, we are equally excited about the bridge technology that will help OEMs reduce emissions today as they work toward zero emissions tomorrow.