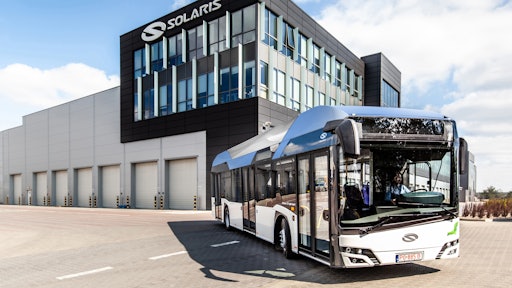 The Solaris Urbino 12 hydrogen bus has been debuted in Poznan, Poland. Municipal operator Miejskie Przedsiębiorstwo Komunikacyjne will begin using the bus in daily operations.
Poznan is the next in a growing line of cities which have begun testing the bus since it's introduction in June 2019.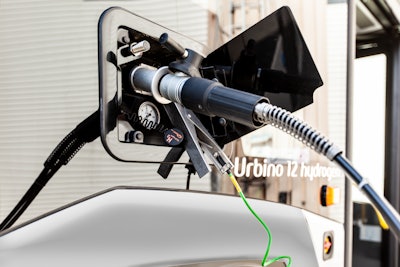 Read "Testing of Solaris Hydrogen Bus Expands to More Cities" to learn more.
The Urbino 12 hydrogen features fuel cells which act as miniature hydrogen power plants on the vehicle, says Solaris. Electric power is generated in the fuel cell via reverse electrolysis and transferred directly to the driveline. The bus is capable of traveling 350 km on a single fill.
Hydrogen's only by-product is heat and steam, making it an attractive alternative to diesel.