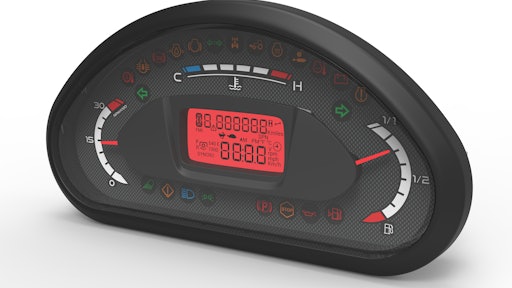 MTA SpA, a leading company in the design and production of electromechanical and electronic products supplied to the main OEMs, introduced during Agritechnica 2015 its range of products particularly suitable for agricultural vehicles and their harsh working conditions. These products, both the electromechanical and the electronics ones, have been specifically designed to comply with all OEMs' needs, from large scale to limited productions, and are thus designed to accomplish high flexibility and maximum customization.
The electromechanical products MTA showcased during Agritechnica 2015 are, above all, its Power Distribution Units (PDU), the Water Proof Modules with different Frames, Brackets and Covers.
Developed for the utmost flexibility and based on a modular design concept, MTA PDUs for power distribution and the protection of main electric services are designed for heavy-duty uses. They have been renewed to offer higher performance and respond to the new needs of these applications. MTA's PDUs are very popular with OEMs thanks to the simplified wiring harness layout they allow in the engine bay, keeping harnesses safe from water and dirt.
Water Proof Modules, on the other hand, have been developed by MTA taking into consideration the fact that vehicles operating in the presence of water and mud need very high environmental protection, thus featuring high IP protection class. The tightness of the modules is assured by a radial silicone seal housed between the module and its cover, while all terminals are equipped with a grommet. Modularity is the core philosophy behind sealed modules: all modules, in fact, can be combined with other similar modules, thanks to the four mounting points and can accommodate fuses, relays or both together.
MTA completes the range of its electromechanical products showcased in Hannover with Frames, Brackets, Covers & Modules. Fourteen modules and many different frames, covers and brackets build a wide range of modular and flexible solutions, capable to hold fuses, relays or diodes. All these products are provided with secondary locks and they are built to successfully resist stress and to provide trusted technology for reliable applications.
Agritechnica 2015 was also the venue to introduce MTA's new electronic concept, MTA STUDIO, with which the company offers its unique way for deep customization. MTA STUDIO is a specific software tool used to program some dashboards which have been developed with customizable functions, allowing the customers to create a device "tailored" to their needs.
The software behind MTA STUDIO can be customized directly by the customer, or by MTA, using a PC tool that not only enables cluster configuration, but also lets program operating logics in C/C++, LADDER, FBD. The WhatYouSeeIsWhatYouGet interface for the graphic HMI offers users a preview of what the final graphics will look like while they are creating the software. The software made available to customers also includes a real time debugger and a set of libraries with different functions for customers to call depending on specific application needs.
MTA is developing an interesting range of "agriculture" dashboards which are "configurable by MTA STUDIO" and Quik is the first dashboard already available. It has a contemporary look, designed by a design agency, and a compact size (230X120 mm) that makes it ideal for agricultural machinery. It features a segment-style central LCD; two gauge-style analog indicators in mirror-like arrangement; one LED bar indicator at the top; 23 LED warning lights, one real timer clock and a buzzer, one CAN line with termination that can be configured with up to 23 configurable digital inputs, two analog inputs, two frequency counters and one 500 mA output. LCD backlighting and pointers are available in black or white.
More options are available to customers, who can choose the colors and icons of the warning lights and the style and colors of LED bar and analog gauge scales. The inner frame enclosing the LCD is also available in several different colous, and the front bezel may be black or a custom color. The same is true of the PMMA instrument cluster glazing, which is available with an optional anti-fog coating applied by a specific machine at MTA Rolo site. There is also room for the customer's logo. The cluster operates on 12V or 24V and there are two fastening options available – with or without front bezel.
The Quik dashboard is also available in the Quik Plus version that uses a (128X128 pixel) dot-matrix LCD instead of segment-style LCD and LED bar, to further enhance customizability.