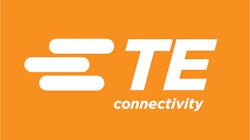 TE Connectivity (TE), a world leader in connectivity and sensors, will showcase the latest innovations from its end-to-end power distribution, battery control and connectivity portfolio at The Battery Show North America, booth #2305, in Novi, MI, Sept. 10-12.
Visitors to TE's booth will experience a full range of the company's product portfolio through a full-size, transparent vehicle including EVC series high-voltage contactors, HVP series high-voltage connector systems and charging inlets for hybrid- and battery-electric vehicles. Visitors can also attend three in-booth sessions featuring fresh perspectives from TE:
Sept. 10, 2p.m. – High-Power Charging TechTalk, Jeremy Patterson
Sept. 11, 11a.m. – Terminals for High-Voltage Automotive Applications TechTalk, Zoran Krnetic
Sept. 11, 2:15 p.m. – High Voltage 20 Ton Terminator Press Demonstration, Cameron Hayden and Rob Montanez
TE's featured sensors and components will demonstrate how to engineer efficiency into the powertrain, with the belief that smarter cars require smarter powertrains. Highlighted in demonstrations and displays will be TE's latest hybrid and electric mobility solutions (HEMS), advanced terminal and connection technologies, charging solutions, battery technologies and sensors (including current, temperature and resolvers) across its automotive, industrial commercial and application tooling businesses.
"Next-generation vehicles will run on a new type of fuel: electricity and data. TE has created the solutions to lead the charge within this new future of mobility," says Alan Amici, Chief Technology Officer of Transportation Solutions at TE Connectivity. "Safe, sustainable and practical ways of moving around will define next-generation mobility. Our goal is to overcome the physical and wireless connectivity challenges that will enable this transportation transformation."
TE's thousands of engineers around the world provide support of application-specific, standard and custom requirements, from design concept through final product. TE subject matter experts will be on-hand at The Battery Show to share their insights and discuss engineers' design and manufacturing needs for the journey to next-generation mobility.