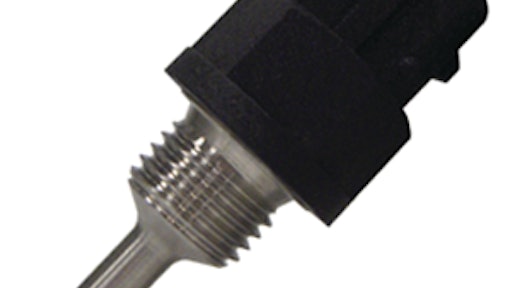 When it comes to smart cranes, safety, emissions and vehicle/operator productivity are vital to the health of construction companies, crane operators and the environment.
Developing cranes that are safe, smart and easy to operate helps reduce crane accidents, injuries and deaths, downtime and damage to the crane itself as well as the surrounding project area. If a crane tips over at a construction site, the damage to the site and the consequential downtime can cost millions of dollars. More subsystems and electronics that constantly monitor and control the many phases of crane operations help make improvements to safety and ease of operation.
This 'smart' network of sensors, switches and controllers can automatically alert and resolve problems before a danger becomes imminent, rather than relying solely on the instincts of a crane operator.
When it comes to emissions, a network of sensors and sophisticated electronics monitor the engine and hydraulic operations of a crane to ensure that all the systems are operating at maximum efficiency. As the overall crane operation is optimized and runs more effectively, less time and overall energy is needed to complete a task or project. If a crane can finish a complex task in five hours versus seven, for example, less fuel is used and harmful byproduct emissions are reduced.
A closer look at a Smart Crane
As you can see in the illustration, a Smart Crane can use a diverse range of sensors and switches to provide safety, efficiency and higher accuracy for crane movement and load placement.
For example, at the top end of the crane boom, a hook load sensor (sensor 22a) measures the weight of what is being lifted to ensure that it does not surpass the crane's safe operating specifications. A similar type of load switch (sensor 22b) is used on the other end of the crane, on the outriggers used to stabilize the crane on rough ground, ensuring that the crane is evenly balanced and will not tip over.
Temperature sensors measure the temperature of the various oils and fluids used to operate the crane to prevent overheating and system failure (see sensor 2), while a similar temperature sensor located in the cabin (see sensor 1) ensures that the operator is working in a pleasant climate.
Limit switches are found in most cranes, and are used to measure and sense position (i.e., when a moving part reaches its defined operating limit). A crane can use many different types of limit switches. The limit switch that measures the jib and boom extension (sensors 17 and 18) helps to reduce the possibility of the jib and/or the boom being extended too far, which could cause the boom to be damaged during a lift or even topple over.
To ensure that there is an adequate amount of gas, oil and brake fluid to continue safe operation, pressure sensors measure the amount of fluid within a tank. If the pressure drops below a certain level, an alarm is triggered to alert the operator (sensors 11a, 11b and 11c).
Wireless and robust
A recent development within industrial and OEM manufacturing is the replacement of standard wired switches and sensors with a wireless alternative. For example, on the crane illustrated, wired limit switches that used to measure the boom extension and report its position have been replaced by wireless switches using industrial 802.15.4 technology.
Wireless technology is especially effective for industrial situations where a wire might be subjected to repeated stretching and twisting, or contact with a wide range of hazardous materials and extreme environmental conditions. Wear and tear (and the subsequent downtime and expense due to required maintenance) is simply eliminated along with the wire.
Another important development is the improved robustness of the sensor technology itself, as well as the development of customized packaging options. Sensors and switches need to be designed to function well in the harsh environments that cranes and other construction equipment are subjected to, which requires resistance to vibration and shock, water, extreme environmental conditions, and hazardous chemicals.
Selecting the right sensor and switch provider
It is not just about the technology. It's important to look at the provider as well. What is the brand and reputation of the company? Does the company stand behind its equipment? Will the company be around in 10, 30 or 50 years? What is its record for delivering solutions and the overall quality of its products?
Because every crane is different, look for a sensor and switch manufacturer with broad expertise, the ability to understand individual applications and a wide product portfolio with solutions for many different technical challenges. The ability to solve unmet needs in critical applications requires flexibility, design expertise and the ability to select the right technology to assure optimum performance.
Having global support and awareness is important as well. More than just the requirements of meeting various global certifications and licensing regulations, global awareness encompasses the knowledge of how different markets have different requirements and expectations. For example, in the U.S., the heavy construction industry market expects equipment to have a productive lifetime of at least 20 years or more. However, in emerging markets, equipment is being designed with shorter life expectancies. The idea is to develop appropriate products for the different markets, balancing features and capabilities with value.
Raj Singh is the Director of Strategic Marketing for the Transportation and Aerospace verticals for Honeywell Sensing & Control.
Tim Tessendorf leads the sales effort for Transportation in North America and provides leadership in global coordination of strategic Transportation customers.