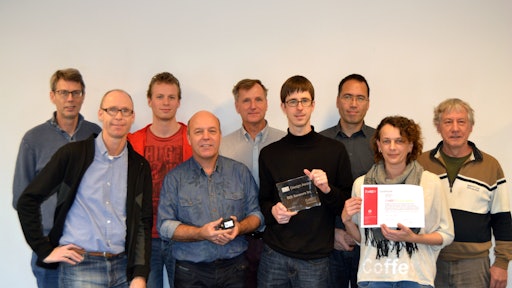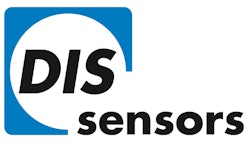 Every year, accredited test house DARE‼ Measurements performs tests and measurements on hundreds of products for conformance to EMC, CE, automotive and many other international standards. By no means do all these designs pass the test the first time. On the other hand, there are also designs that stand out from the others with regard to EMC and/or safety design, and every quarter DARE!! recognizes a company for this achievement by awarding a CE Design Award.
This quarter DARE!! Measurements has selected DIS Sensors as winner of this award for its SIL2/PLd inclino/accelerometer. DIS Sensors takes great pride in this achievement, and the huge recognition it means to its R&D team. For a complex safety product with so many conformance requirements to pass testing the first time, is an extraordinary achievement.
EMC tests
Given the broad applicability of the SIL2/PLd sensor, it needs to fulfil multiple standards for emissions and immunity:
UN agreement regulation 10 (Rev.5)

EN ISO 14982 (2009) agriculture and forestry machinery

EN 13309 (2010) construction machinery

ISO 13766 (2006) earthmoving machinery

The photo below shows the radiated emission test in the automotive setup as per UNECE agreement regulation 10 (Rev.5) being performed in the anechoic chamber at DARE!! Measurements. The normal minimum vehicle immunity requirement for electromagnetic radiation is 30V/m, while the requirement for ISO 13766 is more stringent, at 100V/m.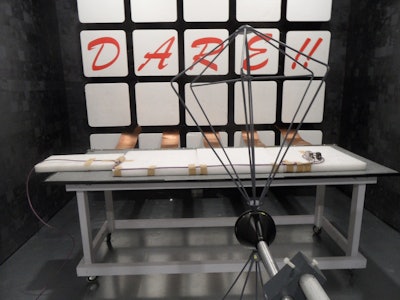 All EMC tests were conducted according to a jointly developed EMC test plan, resulting in a product that fulfills the specified standards.
SIL2/PLd sensor
Increasingly stringent regulations are forcing a wider range of equipment and devices to comply with the safety levels SIL2 (as per IEC 62061) and PLd (as per ISO 13489). This means using components that have been certified to at least this safety level. DIS Sensors recognizes this need, and has extended the QG series of sensors with CANopen safety sensors with built-in redundancy for safety-critical applications. The certification applies to QG series inclinometers and accelerometers.