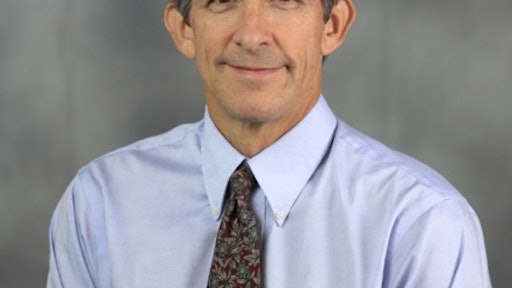 Responses from Dr. Robert V. Geiger, President, STW Technic, LP
TECHNOLOGY OF THE FUTURE:
Are you seeing a shift toward overall part reduction and system simplification? If yes, how are you participating in this movement?
In the electronics and controls domain we are seeing more system complexity rather than less. The Internet of Things and increased connectivity and networking within vehicles are providing more information and control capabilities, which are easily facilitated by increasingly sophisticated controllers. Evolving safety and security requirements are also adding to complexity.
Where are overall vehicle electrification and hybridization efforts taking us as an industry? Where are the technology lags that still need to be developed in order to reach the end goal?
Vehicle electrification and hybridization efforts are still in early stages, primarily because of cost and demand factors. There are clearly long term benefits and exciting new capabilities that can result from electrification, but they await new industry resolve to market and promote electrified vehicles. Battery technology is still an inhibitor in electric-only implementations. In the hybrid world, we believe the technology is ready for series production and widespread adoption.
What technologies on the horizon will affect your existing and future product development?
Advanced, high speed networking technologies will have a significant impact in the near future. The need for security on all communications will also be a significant factor. There will also be increasing integration of display and information technology components into standard controller configurations, with tablets and smart phones augmenting standard displays.
Have you seen a shift toward smaller equipment? Is that effecting your product offerings?
Yes, we see a shift toward smaller equipment. That has inspired us to design a new controller perfectly suited to smaller equipment and to have a near term goal of creating a family of electronic products and components that will integrate easily into a full range of vehicle sizes.
What are the key customer requests that are most driving technology and vehicle development? How?
Customers are focused on reducing wiring harness complexity because of the myriad problems that plague this area of the vehicle. We are meeting that need by designing more distributed components that are cleverly and easily networked together to reduce overall wiring complexity.
INFORMATION TECHNOLOGY:
How is your company participating in the information technology movement?
STW has been active in off-highway information technology for over 15 years manufacturing telematics devices. Two years ago we invested heavily to create an advanced web-based software and service suite (Vehicle Data System – VDS) that provides access to all machine data both locally and remotely, with or without a cellular plan using any combination of cellular, wifi or wired networking. We believe that this is a uniquely powerful information technology offering.
Where is Big Data in your company's equation?
Our information technology platform, VDS, provides the means to harness and develop Big Data applications. We see incredible opportunities to exploit the data that VDS provides to gain insight into vehicle performance, operator behavior, maintenance and repair activities, operational efficiency and many other important aspects of off-highway vehicles. The challenge is to socialize the value proposition for these applications and create market demand and ways for the industry to utilize them effectively.
How important is automation to your future outlook and design considerations?
Automation is critical to our future and we have been engaged in a number of automation projects. Automation will guide our choice of networking technologies, controller operating system decisions, safety capabilities, security additions and the integration of information technology. One can argue that the advances in control systems on off-highway vehicles have always been an evolution toward automation. The pace has accelerated somewhat in recent years, which makes for an exciting and challenging technology marketplace.