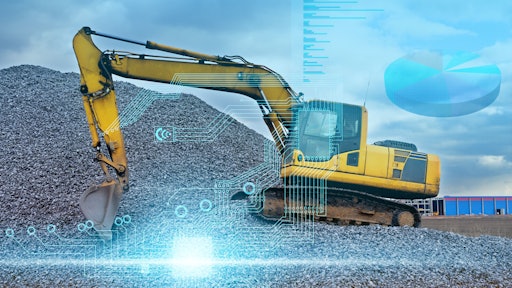 TE Connectivity
While advances in vehicle autonomy seem like a new occurrence, it has been around for quite some time. For example, the first autonomous mining haulage vehicle debuted more than 15 years ago in 2008 when the Rio Tinto global mining group, in an alliance with Komatsu, began developing a system to automate its iron ore operations in the Pilbara region of Western Australia.
Since that time, autonomy in the industrial and commercial transportation sector has experienced exponential growth. Some companies and their teams have helped original equipment manufacturers (OEMs) around the world to realize their vision by assisting them with the data connectivity and sensor solutions that advance autonomy.
What Is Driving the Increase in Commercial Vehicles Autonomy?
Unlike personal passenger vehicles, commercial vehicles are not only assets. They are investments. Like any business asset, the return on those investments needs to be maximized. That's the primary driver for the introduction of an increasing number of autonomous features in commercial vehicles. McKinsey, for example, predicts that full autonomy (referred to as Level 5), where an operator is no longer required, will result in an impressive 35% to 50% reduction in operating costs. Even at lower autonomy levels, the increased efficiency and fuel economy delivered from the vehicle is attractive. Partial autonomy helps improve sustainability by reducing fuel consumption and contributes to the bottom line. This is particularly helpful in industries where even a single point increase in margin makes a big difference.
However, it's not all about money. The human factor will always be a consideration—whether it's the safety of the driver or the safety of the surrounding individuals. Thanks to advanced sensors (as well as high-speed connectivity and data processing), the next generation of vehicles are dramatically safer because they can more readily avoid obstacles—such as workers on busy jobsites.
While the benefits have always existed, only recently have the major investments in passenger car advanced safety created the necessary economies-of-scale to allow safety and automation to expand into the commercial vehicle space. Data-driven safety and infotainment applications commonplace in new passenger cars—such as driver assistance systems, 360-degree camera systems, and high-speed vehicle-to-vehicle and vehicle-to-infrastructure communications—have application potential for equipment in agriculture, construction and mining. Thanks to this inflection point in technology, combined with the obvious benefits, the off-highway industry can expect to see autonomy grow more dramatically during the next decade than it has over the past 15 years. And more importantly, companies who do not embrace the options available to bring safety and productivity through automation will find themselves falling behind competitors who take advantage of these beneficial technologies.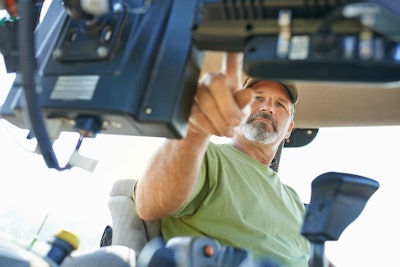 Transforming the Mining Industry
For the same reasons those first autonomous vehicles were introduced in 2008, autonomy is poised for greater adoption in mining. Whether it is autonomous drilling machines or driverless trucks, according to the Global Mining Guidelines Group, the mining industry is increasingly embracing automation to improve safety and productivity, as well as to enhance sustainability.
After all, mining is a dirty and dangerous job for humans, exposing them to a wide range of risks, making safety critical. Autonomous equipment has helped mitigate these safety issues by reducing human exposure to those inherent dangers.
For example, to counter the many blind spots that mining vehicles face, sophisticated new sensors are enabling three-dimensional localization, object detection and avoidance capabilities. All these ensure the safety of operators and anyone near the equipment. In addition to the productivity benefits of reducing operator labor, sensors combined with data connectivity from the vehicle monitor the condition of the equipment. They allow downtime and costly repairs to be avoided by predicting issues and addressing problems before they occur.
Construction Safety Applications
Construction is another area in which the use of autonomous equipment is rapidly growing, allowing for construction companies to build better, faster, more efficiently and more sustainably. While complete autonomy may not be achieved for some time because of the specific challenges inherent in construction, there is a great opportunity to use varying levels of autonomy to reduce risk, keep work on schedule and maintain efficiency, all while reducing costs.
Safety is the top priority in construction. This is the main force behind the adoption of autonomous technology. Virtually all construction sites are dangerous to a certain degree. Removing operators from these environments reduces their exposure to hazardous conditions when performing tasks throughout the construction process.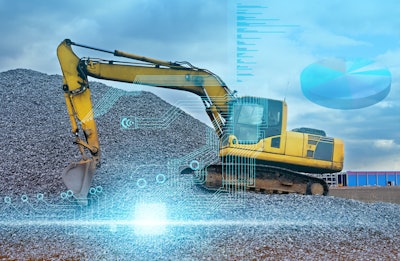 Like mining, however, the real key to enabling gains in safety through autonomy is by having machines equipped with sensors that help identify and avoid obstacles. They also detect the exact position of the equipment, so materials can be installed with extreme precision. Not to mention, having the equipment connected to central servers and each other allow them to be properly and more precisely guided based on the exact specifications of the design.
For example, with multiple camera views, a remote operator of an autonomous vehicle has a better view of the equipment's surroundings than if they were in the cab. Sensors in autonomous equipment can allow backhoe operators to easily avoid hitting utility lines, thanks to onboard or cloud connected devices that limit how deep the equipment can dig. With safety being the primary objective, sensor technology can also allow construction vehicles and equipment to respond within milliseconds to prevent accidents, saving lives and money while avoiding unnecessary damage.
Connected vehicles even allow for coordinated actions, with a single operator simultaneously overseeing multiple autonomous operations at once, they also easily perform time-consuming, repetitive tasks, reducing errors and freeing up workers to focus on higher level duties.
The Benefits of Autonomy in Agriculture
As the world's population approaches eight billion and concerns over food security grow, farmers, who are faced with fewer workers, resources and acres, need to be more productive than ever to help feed the world. Fortunately, the agricultural industry is also poised to reap the benefits of autonomy in the form of increased cost efficiency and profitability with improved sustainability.
That's because autonomy is well-suited to the agriculture. Since most fields are wide open and unpopulated, autonomous vehicles can operate safely without obstacles. It also delivers more precision, less human error, and less waste, all while producing greater yields with less input.
It isn't just about having unmanned vehicles roaming farmland. Autonomy and sensor-equipped connected agricultural equipment are transforming the industry in other exciting ways. For example, by combining sensors with the equipment, productivity gains can be achieved by reducing costs and increasing yields, and in general, allow operators to be far more effective in protecting crops and the environment.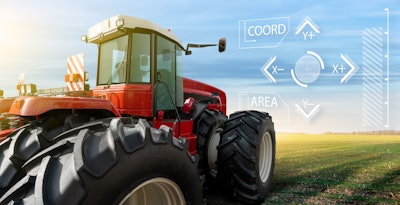 Overall, autonomy offers promise in helping to alleviate one of the biggest challenges for farmers. According to the American Farm Bureau Federation, farmers have been faced with a declining workforce for years, a state that has only been exacerbated by the COVID-19 pandemic. By reducing the reliance on human labor, autonomous equipment can allow farmers to remain productive despite a depleted workforce.
Data Connectivity Solutions
No matter which industry the equipment serves, new autonomous technologies rely heavily on data connectivity with the need for high volumes of information to be reliably transmitted at high rates of speed. With such advanced technology, legacy architectures will not suffice. More controls must be able to interact with each other, which means that many more inputs are needed. All this can make data management complex, especially in commercial vehicles that operate in harsh environments where failure is not an option.
Because of the more stringent requirements and stress put on commercial vehicles, the technological requirements of autonomous features differ from those in passenger vehicles. In addition to more complex data management needs, cable lengths are much longer than those found in new passenger vehicle technology, often exceeding 15 meters for tractors, excavators and similar equipment. During design, the components, placement, environmental conditions and lifespan of these materials must be considered because the cable and connector designs ultimately impact the performance of the system and application.
Recognizing the environments in which the technology is used, autonomy components must withstand:
Severe vibration
Mechanical shock
Dust and dirt
Moisture
Often, continuous usage
Durability and ruggedness in component engineering is critical. Heavy equipment often operates in extremely low or high temperatures and is left in those conditions 24/7 over 20-year lifespans. In addition, there is the unknown factor of how the equipment is maintained, which places added emphasis on the need for robust components.
Looking to the future, the industry is clearly on the precipice of groundbreaking and disruptive developments in autonomy. During the next decade, significant growth is anticipated in autonomous technologies, and many OEMs are investing heavily in this area to introduce new levels of productivity and safety. Not all companies are moving in this direction at the same pace. However, one thing is certain—commercial vehicle autonomy is here to stay. Manufacturers who are not actively working on this technology risk watching their competitors' autonomous vehicles leave them in the dust.
Mark Brubaker is senior manager product management for TE Connectivity.