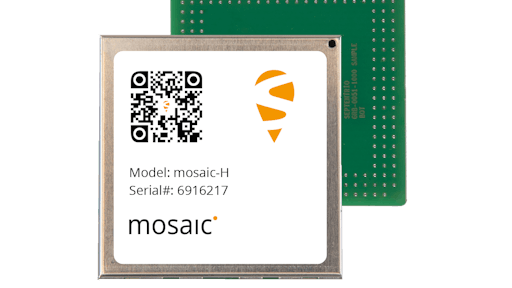 Septentrio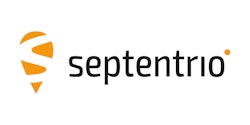 Septentrio expands its GNSS* module portfolio with the mosaic-H heading receiver.
Dual antenna capabilities
Surface mount module
Delivers reliable heading and pitch or heading and roll information on top of centimeter-level positioning
Features ultra-small dimensions and low power consumption
Well suited for robotics, UAVs and autonomous applications which require ultra-robust and secure positioning and heading
Provides orientation angles immediately from the start, helping initialize inertial systems which otherwise would require movement before they can measure 3D orientation
INS initialization with GNSS attitude from power-up allows machine trajectory path optimization and fully informed navigation of robotic systems immediately from mission start
* Global Navigation Satellite System including the American GPS, European Galileo, Russian GLONASS, Chinese BeiDou, Japan's QZSS and India's NavIC. These satellite constellations broadcast positioning information to receivers which use it to calculate their absolute position.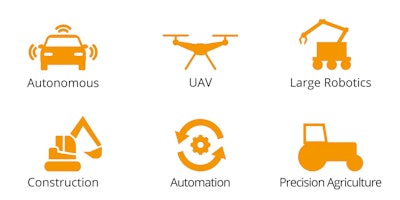 Request More Information
Fill out the form below to request more information about
Septentrio mosaic-H Dual Antenna GPS/GNSS Receiver