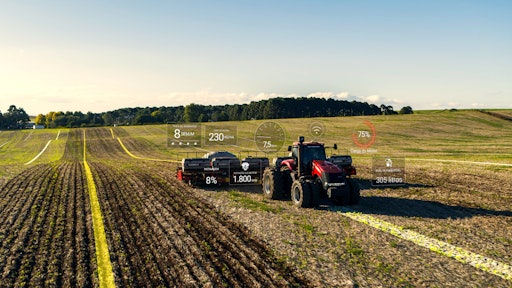 CNH Industrial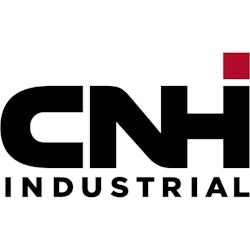 CNH Industrial has announced the completion of its acquisition of precision agriculture technology firm Raven Industries Inc. The company says the acquisition is an important step in its digital transformation.
CNH first announced its plans to acquire 100% of the capital stock of Raven Industries in June 2021. According to CNH, the first in-house products featuring fully integrated Raven precision agriculture systems will become available in 2022.
"Raven is a true pioneer in the precision agriculture space, and their technology is a perfect strategic fit that will differentiate us from our peers and significantly improve our competitive position," said Scott Wine, Chief Executive Officer, CNH Industrial, in the company's press release announcing the completed acquisition of Raven. "This acquisition will add strong innovation capabilities to accelerate our precision and digital strategy. I would like to commend both the Raven and CNH Industrial teams who are collaborating closely on a seamless transition to make this truly transformative deal progress smoothly."
The two companies have worked together for several years, and the acquisition will continue to build on that partnership. With Raven's technology in its portfolio, CNH will have more autonomous and precision agriculture technology expertise to help further grow those solutions.
"Precision agriculture and autonomy are critical components of our strategy to help our agricultural customers reach the next level of productivity and to unlock the true potential of their operations," said Wine in CNH's press release announcing the the initial acquisition plan. "Raven has been a pioneer in precision agriculture for decades, and their deep product experience, customer driven software expertise and engineering acumen offer a significant boost to our capabilities. This acquisition emphasizes our commitment to enhance our precision farming portfolio and aligns with our digital transformation strategy. The combination of Raven's technologies and CNH Industrial's strong current and new product portfolio will provide our customers with novel, connected technologies, allowing them to be more productive and efficient."
"Our Board and Management are excited about this partnership and what it means for our future," said Dan Rykhus, President & Chief Executive Officer for Raven Industries, in the CNH Industrial press release. "For 65 years, our company has been committed to solving great challenges. Part of that commitment includes delivering groundbreaking innovation by developing and investing in our core capabilities and technology. By coming together with CNH Industrial, we believe we will further accelerate that path as well as bring tremendous opportunities and value to our customers — once again fulfilling our purpose to solve great challenges. Our relationship with CNH Industrial has expanded over decades, and we have a deep respect for one another and a shared commitment to transform agriculture practices across the world. We look forward to CNH Industrial leveraging the Raven talent and culture, as well as the Sioux Falls community, as part of their vision and future success."
"Raven Industries' capabilities, innovation culture, entrepreneurial spirit and engineering talent are impressive and will continue to thrive as part of the CNH Industrial family. Sioux Falls is and will continue to be a true center of excellence," added Wine. "We are incredibly excited to collaborate in bringing our customers more integrated precision and autonomous solutions, not only to improve productivity and profitability, but also promote more sustainable solutions and environmental stewardship. Together, our teams will create a stronger business for our employees, dealer network, and customers, enabling us to shape the future of agriculture, augment our world-leading sustainability credentials, and maximize our growth opportunities."
Expanding business capabilities
Raven Industries is currently organized into three divisions:
Applied Technology (precision agriculture),
Engineered Films (high- performance specialty films) and
Aerostar (aerospace).
CNH Industrial says it will review the businesses and sees near- and long-term potential in the Engineered Films and Aerostar divisions.
This is the latest in several acquisitions CNH Industrial has made so far this year to further expand its technological capabilities. In early March, the company announced it was investing in Monarch Tractor, a manufacturer of electric and autonomous tractors. Later that same month CNH announced it was acquiring a minority stake in Bennamann Ltd., a UK-based clean energy agricultural technology company.
In March, CNH also announced it was acquiring a minority stake in agricultural technology company Augmenta. This acquisition will also aid with machine automation as well as crop sensing technology.
Partnering with other companies through these acquisitions better enables CNH Industrial to design and develop new technology as it and the companies it acquires can each bring their expertise to the development process.
Companies in this article