Monarch Tractor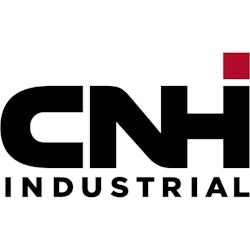 CNH Industrial has announced it completed a minority investment in Monarch Tractor, a U.S.-based agriculture technology company. Monarch has developed an electric tractor platform which combines a fully-electric powertrain with autonomous technologies to help advance farming operations.
According to CNH, the strategic partnership will be an important step toward further enhancing long-term sustainability and achieving zero-emissions farming.
"Monarch is pioneering tractor technology that incorporates electrification, autonomous use, and data management. These are three of the key pillars supporting sustainability, productivity, and profitability, both for CNH Industrial and for our farming customers," said Scott Wine, Chief Executive Officer, CNH Industrial, in the company's press release announcing the minority investment in Monarch. "We are incredibly excited to work with Monarch to develop and deploy their ground-breaking technology ecosystem, which we believe has applicability across our entire Off-Road business. This partnership underscores our commitment to rapidly improving our alternative propulsion and precision farming portfolio, while extending our world-leading sustainability credentials."
Electric, autonomous tractor to improve farming efficiency
Monarch introduced its fully electric, autonomous tractor to the market in December 2020. It combines electrification, automation, machine learning and data analysis onto a single machine. The intent is to help farmers not only reduce their emissions but also improve their operations.
Data collection and analysis will help farmers better manage their operations by providing them with more information on their crops, how they are working in the fields, as well as machine performance. Automation will help to make working more productive while also helping overcome labor challenges currently facing the industry. Because it is not necessary to have an operator on the machine, fewer workers are required and those who are working on the farm can focus on other tasks while the tractor does its work.
According to Monarch's press release announcing the launch of its electric, autonomous tractor, key features include:
Renewable Technology – 100% electric and zero tailpipe emissions. It also serves as a 3-in-1 electrification tool operating not only as a tractor, but with extra storage acts as an ATV, and has the capabilities to perform as a powerful generator in the field.
Driver Optional – Can operate with or without a driver. The tractor can perform pre-programmed tasks without a driver or an operator can use Monarch's interactive automation features including Gesture and Shadow modes to have the tractor follow a worker on the job.
Safety – Includes various safety features such as roll and collision prevention, vision-based Power Take Off (PTO) safety and 360-degree cameras.
Deep Learning & Sensing Suite – Collects and analyzes over 240GB of crop data every day it operates in the field. Sensors and imaging are processed to provide critical data points that can be used for real-time implement adjustments as well as long term yield estimates, current growth stages and other plant/crop health metrics.
Powerful – Electric drivetrain is capable of providing 40 hp (30 kW) of continuous power and short duration peak power up to 70 hp (55 kW) in a small footprint for multi-purpose usage.