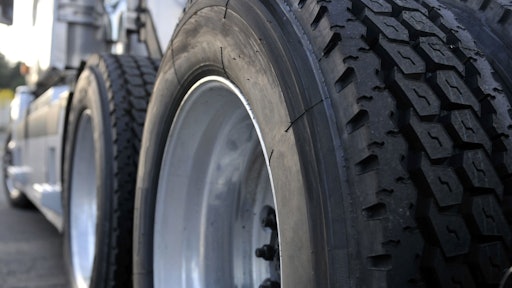 ©vit – stock.adobe.com
OEM Industry News Briefs provides a weekly round up of the latest news and company announcements you may have missed in the heavy equipment engineering and manufacturing industries.
ZF names new head of off-highway business
ZF has announced that as of April 1, 2021, Daniel Härter will lead the Off-Highway and Test Systems Business Unit. Härter has held various management positions at ZF since 2003. He will succeed Udo Kneitz, who chose to leave the company at the end of 2020.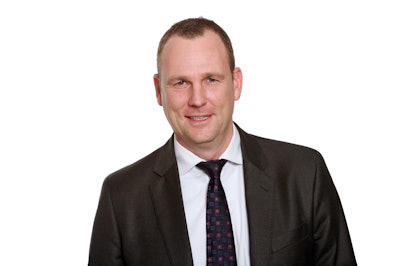 The Off-Highway and Test Systems Business Unit is the largest section within the Industrial Technology Division of ZF. It comprises the development and production of transmissions and axles for agricultural and construction machinery as well as driveline technology for material handling systems. Test systems for all kinds of applications in driveline and chassis technology are also included in the division's portfolio.
tmax receives innovator award
tmax Germany GmbH (formerly Thermamax Hochtemperaturdämmungen GmbH) has received a TOP 100 innovator award. Winners of the award are evaluated in five main categories: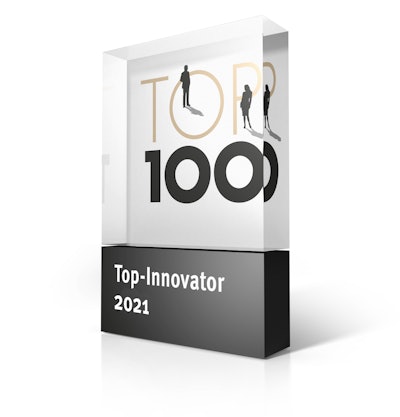 Innovation-promoting top management,
innovation climate,
innovative processes and organization,
external orientation/open innovation
and innovation success.
"The TOP 100 innovator award is particularly important to me," explained Thorsten Thom, Chairman of the Management Board of the tmax Group, in the company's press release announcing the award. "It emphasizes the high priority of innovations at tmax and clearly shows our efforts and success in the implementation of an efficient innovation management."
Westport Fuel Systems is amending the terms of its joint venture agreement with Weichai Westport Inc. (WWI). WWI will increase its commitment to purchase Westport's high pressure direct injection (HPDI 2.0) systems while extending the time frame in which the company can complete its volume commitment.
According to Westport's press release on the modified terms, the company will supply to WWI its proprietary components for no less than 25,000 12 L engines operating on the HPDI 2.0 fuel system (WP12HPDI) by December 31, 2024, a volume increase of 28% versus the previous agreement.
Westport also recently announced a co-investment with its Tier 1 global injector manufacturing partner to expand its production facility in Yantai, China. The company says demand for its HPDI 2.0 fuel system is growing in Europe due to increasing availability of bioLNG and fleets' growing interest in using carbon neutral technologies.
Westport says in its press release announcing the facility expansion that its HPDI 2.0 is capable of using renewal gas and thereby provides a cost-effective pathway to achieving carbon neutrality in heavy-duty, long haul trucking.
"We have shared a critical engineering and manufacturing partnership with one of the world's leading tier 1 injector manufacturers and its predecessor company for HPDI fuel injectors since our first-generation HPDI product and are pleased to jointly invest in continued growth," said David M. Johnson, Chief Executive Officer of Westport Fuel Systems, in the company's press release. "Investment in the Yantai facility to expand manufacturing capacity responds to the growing global demand for clean, cost-effective heavy-duty trucks powered by HPDI 2.0, particularly in Europe and China. The investment also allows the state-of-the-art facility to be further scaled relatively easily to meet future growth in Europe, in China and then in the rest of the world."
FPT produces 10,000th Cursor 13 engine
FPT Industrial announced the 10,000th Cursor 13 NG engine rolled off the production line at its manufacturing facility in Bourbon-Lancy, France, on March 9. The natural gas engine is available for use in on-road vehicle applications and has become a popular option for customers, says FPT.
The company notes the Bourbon-Lancy facility uses many state of the art technologies, including collaborative robots which make transporting loads easier for employees. FPT says these and other Industry 4.0 technology, as well as the dedication of its employees helped the company achieve this production goal within 3 years of first introducing the engine.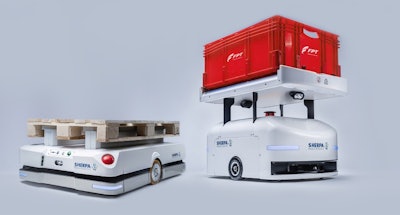 Goodyear to demonstrate intelligent brake system
Goodyear Tire & Rubber Co. is partnering with Dutch research organization TNO to create a demonstration vehicle that will test the capabilities of connected tires which "talk" with the vehicle's control system, particularly the anti-lock brake system (ABS).
Connecting the tires to the brake system can optimize braking performance as well as that of the tire while improving vehicle steerability. Per Goodyear's press release about the collaboration, previous studies have shown integration of these components can reduce stopping distance loss by 30%.
Goodyear says the new study with TNO will look for more meaningful integration with the intent to optimize braking distance when considering tire operating and road-surface conditions. The overall goal is to help improve safety and sustainability; the companies expect to share results in early 2022.
READ MORE: Smarter Tire Technologies
CNH acquires minority stake in agricultural technology company
CNH Industrial has acquired a minority stake in Augmenta, an agricultural technology company working on automating farming operations through the use of computer vision and artificial intelligence (AI). Per CNH's press release on the subject, the acquisition will enable CNH to become Augmenta's strategic partner in crop sensing and machinery automation; CNH also foresees future joint research and development collaborations.
According to the press release, Augmenta's real-time precision farming solution uses a roof-mounted system which contains multispectral 4K cameras that scan the field ahead during normal farming operation, and by using artificial intelligence calculates exactly what the crop needs in terms of fertilizer or crop protection products. This real-time variable rate application prescription is transmitted to the implement instantly, thereby reducing the quantity of such products required, lowering operating costs and enhancing sustainable practices. This advanced system, compatible with a broad range of crops, including small and large grains, cotton, rice and sugarcane, not only analyzes the crop condition – including detecting foliage status and various other visual patterns – but also compensates for environmental factors which may impact analysis, such as light levels. Furthermore, the data from the system is automatically transmitted to a cloud portal, for easy management and analysis, or can be exported in standard format to other farm management information systems.
This is the second minority stake CNH has made in a technology company in recent weeks. At the beginning of March, it announced an investment in Monarch Tractor which is developing electric and autonomous capable tractors. Both investments will help the company further advance its technology offerings for customers in agricultural and other off-highway equipment applications.
Volvo, Scania announce further electrification advancements
Volvo Group subsidiary Renault Trucks plans to have an all-electric truck range available by 2023. It will include vehicles for each of the segments it serves including distribution, construction and long haul. To achieve this goal, the company will establish an organization dedicated to electric mobility.
Currently the company's electric vehicle range includes trucks for urban transport, delivery, distribution and waste collection. By 2023, it will add the new Z.E. tractor to meet the needs of regional and inter-regional transport, as well as an all-electric truck for urban construction applications. The company is also looking to offer hydrogen fuel cell powered trucks during the second half of the decade, mainly for demanding and heavy long-haul operations it says in its press release announcing the new electric range.
"Electric mobility is the pillar of our strategy and we aim to lead the field," said Bruno Blin, President of Renault Trucks, in the company's press release. "We're aiming for 35% of our sales to be electric in 2030. By 2040, all our vehicle ranges will be 100% fossil-free."
To achieve its goals, the company says it will form strategic partnerships and leverage synergies within the Volvo Group. Renault Trucks also plans to build a new R&D center in Lyon, France, called the X-Tech Arena.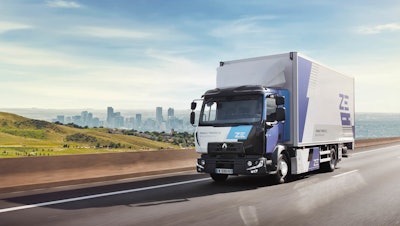 Volvo Group company Volvo Trucks North America has announced its electric truck, the VNR Electric, is now eligible for funding and incentives across North America. This will help make the transition to zero-emissions vehicles easier for fleets.
"Funding and incentives are an important part of the total cost of ownership calculation for fleets deploying battery-electric trucks," said Peter Voorhoeve, President of Volvo Trucks North America, in the company's press release announcing the incentive eligibility. "With so many local and state-level funding opportunities available from coast to coast, combined with a robust sales and service support network from Volvo Trucks, there are more resources available than ever to guide and help make electrification seamless for customers."
Incentive programs in the U.S. and Canada the VNR Electric is currently eligible for include: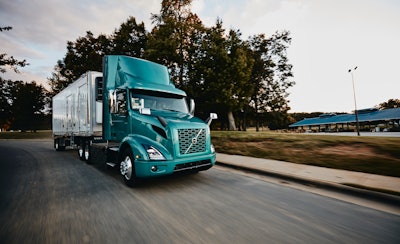 Scania recently reported the progress of its emission reduction efforts for both its business and vehicles. The company says it has already decreased carbon emissions by 43% from 2015 levels and it is on track to achieve its target of a 50% reduction by 2025.
As the company continues to work toward its goal, it says it will continue working with customers to improve the energy efficiency of conventional powertrains while also increasing use of biofuels. These efforts will help to provide benefits in the immediate term.
Going forward, the company also plans to increase the number of electric vehicles it offers; Scania says it intends to introduce at least one new electric product to the bus or truck segment each year.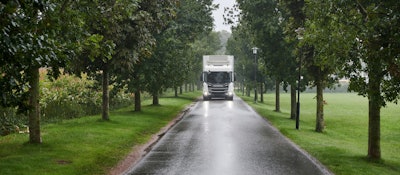 Companies in this article