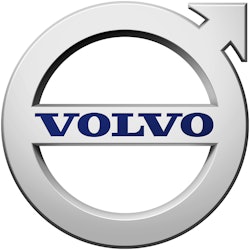 Advanced connected vehicle technologies and fuel-efficient solutions will be featured in the Volvo Trucks booth at the Technology & Maintenance Council's (TMC) 2015 Annual Meeting & Transportation Technology Exhibition February 16 to 19 at the Music City Center in Nashville, TN.

Volvo will showcase a Volvo VNM 200 model powered by compressed natural gas (CNG) and a diesel-powered Volvo VNL 630 model in booth No. 2622 during the show. The VNL 630 model, like all Volvo-powered models, comes standard with Volvo Remote Diagnostics, a telematics-based system that monitors critical fault codes, enabling proactive diagnostics and repair planning to maximize uptime.

With excellent visibility and a tight turning radius, the Volvo VNM 200 is ideal for regional or short-haul applications. Powered by clean-burning CNG fuel, the VNM 200 CNG features up to 20% lower greenhouse gas emissions than a comparable diesel-powered model. In addition, it requires no exhaust aftertreatment, eliminating weight and added complexity.

Featured in the Volvo VNM 200 are:
The Cummins Westport ISL G, featuring 320 hp, 1,000 lbs.-ft. of torque;
The Allison 3000 HS Series six-speed automatic transmission;
The Volvo VF12 – 12,000 lb. front axle; and a
Meritor RS23-160 – 23,000 lb. rear axle.
The Volvo VNL 630 model is engineered for lighter weight and increased fuel efficiency, making it an ideal match for regional bulk haul and specialty applications. The VNL 630 model features Volvo's XE – eXceptional Efficiency – High Torque powertrain package, including the Volvo D13 engine and Volvo I-Shift automated manual transmission to offer improved fuel efficiency benefits.

Featured in the Volvo VNL 630 are:
The Volvo D13 XE-High Torque featuring 455 hp, 1,750 lbs.-ft. of torque;
Volvo I-Shift transmission with Gentle Shift software package. Gentle Shift delivers smoother shifting for sensitive payloads such as bulk liquids or livestock.
A Dana Spicer – 12,500 lb. front axle;
A

Meritor

MT 40-14X3C Amboid Dual Trac – 40,000 lb. rear axle;
Bendix air disc brakes with Bendix ABS and Volvo Enhanced Stability Technology (VEST); and
Volvo Remote Diagnostics.