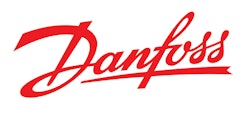 Danfoss Power Solutions introduces a streamlined solution for customization of the PLUS+1 service tool. An extension of the existing PLUS+1 Service Tool, the Mobile Service Tool is a fast way to develop applications for a phone or tablet within a single app.
"We know that having a mobile app is a huge benefit to our customers — it allows them to further leverage valuable information from connected machines to streamline maintenance, trouble-shooting, and more," says Kevin Faulds, Director of Software Product, Marketing and Sales at Danfoss Power Solutions. "So, we removed some of the barriers in creating a custom mobile app. Now our customers can use the simple interface to create or add the service tools they need quickly. Plus, they can manage those applications and the users of the app with a high level of security."
Fast. Easy. Open.
The app customization and package creation takes place in the web-based tool. In the mobile app specified users can make software updates or view machine values on the go. A Cloud portal to manage service tool applications and app users is also available.
Other key product attributes include:
Easy interface — An intuitive app-development environment makes it easy to create custom application packages. Plus, OEMs won't have to go through the certification process on their own, saving additional time and money.
Flexible environment — Users can link data from multiple sources, and the tool supports both Android and iOS platforms.
Convenient connection — Your phone or tablet can quickly and securely connect to a machine via a

Danfoss

WiFi/Bluetooth gateway. Use the app with or without internet access, enabling true in-field service capabilities.
Information security — Secure wireless communication is assured with the PLUS+1 Interlink security protocol. Applications are stored in the

Danfoss

Cloud and can only be accessed and visible within your organization.
Ready to use
The PLUS+1 Mobile Service Tool is available to current PLUS+1 Professional users. For those curious about the PLUS+1 Platform, a PLUS+1 trial license is available.