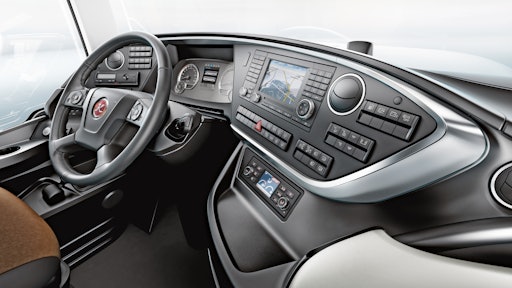 Touring Coach
A consistently aerodynamically designed exterior with an innovative "Aeroheck" characterizes the dynamic overall impression of this touring coach. Design elements like the softly contoured side trim called "La Linea" made of high-quality aluminium add an elegant and luxurious impression to the TopClass 500. The interior is flooded with light, makes use of high-quality materials and flowing lines and is dominated by large windows and a wide-stretching panoramic roof. Innovative LED illumination assures safety in the dark and also a cozy atmosphere.
Statement by the jury
"This touring coach radiates comfort and elegance throughout its entire appearance. Thanks to its high-quality features, this impression continues in the interior."
In-house design
Daimler Buses design team, Germany