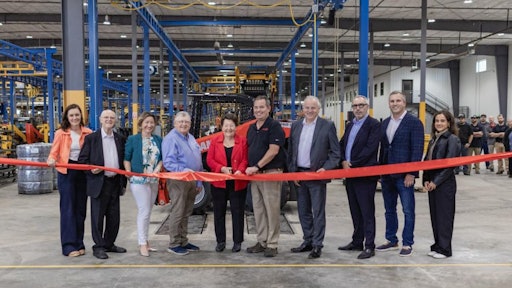 Manitou Group
Manitou Group, a name in the handling, aerial work platform and earth moving sectors, celebrates the opening of its Madison, South Dakota, 80,000-square-foot expansion project, which coincides with the company's 50th anniversary of manufacturing skid loaders.
According to Plant Manager Jeff Minnaert, the official opening of the new assembly building at the Madison Facility is not the end of the project. However, it is the largest portion that will give Manitou the biggest impact on increasing its production to meet our future demands. In addition to the building, the company is also implementing a number of improvements to the work environment.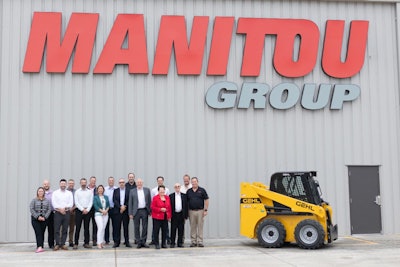 The new expansion plan renovates and extends the existing 50-year-old, 325,000-square-foot building. The expansion consists of an enlarged assembly line, enabling all assembly processes to occur within the same building, promoting greater efficiency through proximity. The number of workstations has increased by 30% from the previous setup, now consisting of 19. They incorporate kitting and other lean concepts to optimize time and improve employee efficiency. Additionally a new loading docks center has been established by repurposing one of the former assembly buildings. This enhancement enables the facility to handle shipments more effectively for the anticipated increase in production.
Franck Buisard, vice president of the product unit, compact and articulated loaders, and managing director at Manitou Equipment America says upon completion, the facility will be able to start production utilizing its new assembly line for Manitou's new skid and track loader range. Buisard says the focus now is on increasing the output of production lines by more than 150% by 2026. The next step will be the go-live of Manitou's Yankton, South Dakota, facility expansion in mid 2024.
Minnaert notes this is the largest expansion project the company has completed in its 50-year history in Madison.