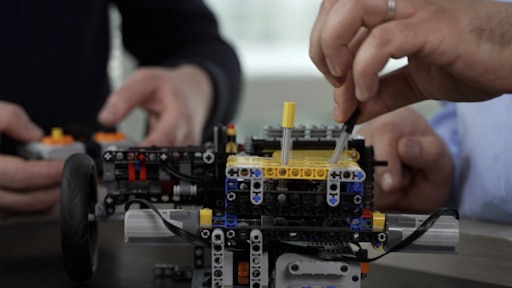 Renault
There are many tools engineers and design teams can utilize as they create their newest technologies, everything from simulation tools like CAD to augmented reality to...LEGO? This was the case for automotive OEM Renault which used LEGO to help prove out a design concept.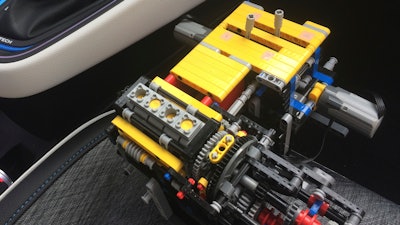 When developing Renault's new E-TECH hybrid and plug-in hybrid powertrains, Nikolas Fremau, Hybrid Architecture Expert at Renault, began with a LEGO model. Fremau was looking to develop what type of transmission to use for the system to keep it simple, light and compact while also enabling the electric motor to be a main power source for the vehicle. He determined it was necessary to use a clutchless transmission with gearbox synchronizers, utilizing what is known as dog clutch technology typically found in motorsport applications.
Fremau saw his son playing with LEGO Technic sprockets, and saw a similarity in what he was trying to accomplish with the new transmission design, so he bought the pieces he would need and began building a model of the transmission.
Per Renault's press release on the subject, the process consisted of more than fitting bricks together. Fremau had to assemble different axes and transmission rings, gluing and drilling them to fit into a cradle and motorize the system, the company says. Doing so, though, allowed him to test the different modes of operation between the engines.
Renault says this process also enabled Fremau to discover new modes of operation he had not previously thought of; this helped to strengthen his theory on how the prototype would work. He brought his model to the rest of the team which determined it was a feasible concept, and the work began on turning it into a real product.
Read Renault's press release discussing the second phase of the design process for the new E-TECH powertrain.
While an example from the automotive industry, the sentiment is the same—design tools and inspiration can be found anywhere. And by using a toy like LEGO to try out new concepts, fewer costs and resources are used than might be the case if the company had tried to make a working model from other materials which helps to make the design process more efficient.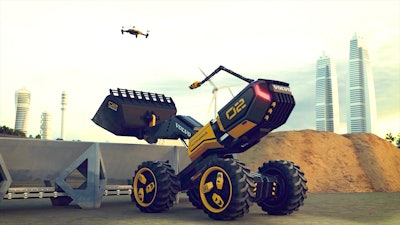 Renault isn't the only company to find inspiration in LEGO. Volvo Construction Equipment (Volvo CE) has worked with LEGO for many years, often collaborating on models of its equipment. In 2018 and 2019, the companies collaborated with the public to design concept construction equipment of the future. Volvo CE and LEGO Technic worked with children in 2018 to design a futuristic and autonomous piece of equipment which lead to the development of the LEGO Technic Volvo Concept Wheel Loader ZEUX.
The model was released as a toy and provided a digital prototype for Volvo CE and its future machine development efforts. The following year, the model was honored with an iF DESIGN AWARD for its demonstration of what is feasible with autonomous equipment.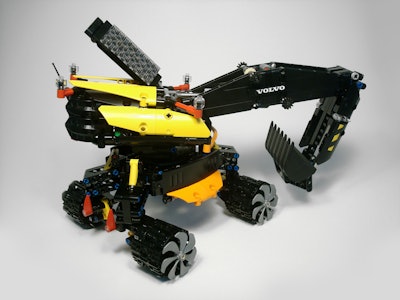 In 2019, Volvo CE and LEGO Technic invited the public to create its own construction equipment concepts which were then exhibited at the London Transport Museum. They were tasked with building models using at least 50% existing LEGO Technic bricks. Models were submitted and the top 10 were chosen by a panel as the best representations of current and future construction equipment trends including driverless operation and use of solar panels.
"Some of these designs look like they have come straight out of a sci-fi movie. We are at an exciting point in time for the industry and these models are actually not too far removed from what could be coming to our construction sites of the future," said Arvid Rinaldo, Brand Communication & Partnerships at Volvo CE, in the company's press release announcing the project.
Using toys like LEGO to create and evaluate new components and machine designs may seem out of the ordinary, but as these examples demonstrate, they could become a new—and fun—element of the design process.
We want to hear from you!
Companies in this article