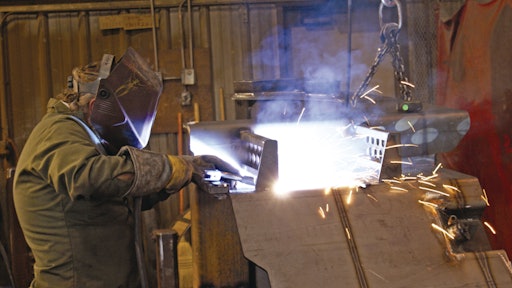 Margot Morrell's keynote speeches, and the leadership workshops organized by her New York City-based firm, focus on the skills of a Polar explorer who died in 1922. She's found a timeless message that cuts across professional backgrounds and industries. Lately, those leadership programs have been in demand.
Staring down the barrel of today's economy, many leaders can empathize with the hopeless situation the crew of the 1914-'16 Imperial Trans-Antarctic Expedition was in. There were times during their 20-month ordeal when surviving seemed impossible. In many ways, the tale of their experiences is an allegory to how many view the business climate today.
Led by Sir Ernest Shackleton, the group of 28 set off on August 1914 with the goal of being the first to walk cross the unexplored southern continent. That plan was altered when their ship, Endurance, became trapped in the sea ice off the Antarctic coast. They were stranded 1,200 miles from the most remote outpost of civilization. There were no radios, satellite phones, or high-speed wireless Internet connections.
For ten months the ship — its wardroom was, by then, known as the "The Ritz" — was carried with the ice. It gave shelter through the frightening cold of the dark austral winter, but was then crushed by the shifting ice and eventually disappeared. The crew persevered for months on an ice floe before it became unstable and open water beckoned.
They climbed into life boats and after a week arrived on a guano-covered, storm-ravaged pile of rocks called Elephant Island, where the crew would seek shelter in their overturned boats. Shackleton and five men left their island paradise to get help, crossing 800 miles of the roughest seas in the world to reach a whaling station. When he returned to rescue the men on Elephant Island nearly four months later, every one of his crew members had survived, and they all credited Shackleton.
Pessimists among the expedition's crew could have easily swayed the votes in their favor at any time; there was no reasonable hope of ever being rescued. The misery delt by the cold, wet conditions and a diet of penguin and seal (or, after things got really desperate, sled dog) would have tested the sanity of most. But diaries kept by members of the Endurance crew show the overall morale was actually quite high. On June 21, 1915, five months after their ship had become trapped in the ice, one wrote that the Endurance's cabin "has an atmosphere poetic."
After years of relative obscurity, Ernest Shackleton has enjoyed a considerable amount of attention in the last decade, much of it due to this story of survival against all odds.
"Some people say he failed because he didn't achieve his goal," says Morrell. "Well, his goal changed when they couldn't reach land. His new goal was to get everyone home alive, and he achieved that. Business people tend to be very rigid in their thinking: 'here is my goal and this is my business.' When they fail to recognize the goal has changed, their business struggles."
Frank Worsley, captain of the ill-fated ship, wrote about Shackleton that "no matter what turns up, he is always ready to alter his plans and make fresh ones."
Morrell's interest in the explorer began as a hobby. In the crew's diaries she saw a fascinating opportunity for additional research: Even during his lifetime, Shackleton won a lot of praise for his ability to facilitate a successful outcome in the worst conditions. But what were the skills that made him different?
"Ernest Shackleton dealt with all the problems that today's leaders face, including constant change and ongoing challenges with limited resources," says Morrell. "Yet Shackleton led a group of people, which included the naysayers and the disgruntled, and they achieved the impossible. He got them all working toward a common goal, which was their own survival."
Keeping a positive attitude among the group was crucial, but his wasn't a "Pollyanna type of thinking; that everything was going to be alright when it clearly wasn't," says Morrell. "He shared with his men the dangers, but he drove a positive outcome. If Plan A didn't work, he already had Plan B ready to go."
Morrell feels that was the margin of difference that got them through their ordeal, where so many other explorers had perished. "If he had not insisted they maintain a positive attitude, they never would have survived."
Morrell's research of Shackleton's leadership skills lead to a best-selling business management book, Shackleton's Way: Leadership Lessons from the Great Antarctic Explorer, in 2001, and then to the Shackleton's Way leadership training programs.
"At the time the book came out, I just thought this was a way of leadership, but the more I watch and talk with groups, I am convinced this is the way to lead people. This is what people respond to. In giving keynote speeches to teachers in the Bronx or executives of global companies, the story of the crew resonates with nearly everyone. I can see the moment when they realize Shackleton's approach applies to what they're doing, too."
Good decisions
Jim Nicklas, president of Sunset Metal Works, Inc., a contract metal fabricator in Chambersburg, PA, knows the value of a good team. Founded in 2001, Sunset is a successor to a company that collapsed during the last recession. Sunset is a family-run company whose employees have worked with Nicklas for a long time.
The company has been allowed to evolve with the industries it serves. CNC machines have replaced stand-alone machining centers, ensuring repeatability and flexibility. "Sunset has invested heavily in the good times to be more productive in the bad times," says Nicklas. "We require less overhead and less labor so when we do get squeezed on the margins, we can still maintain profitability."
Times are tough in the Cumberland Valley, where — by some reports — manufacturers are down 50%. "I thought the economy was going to turn, but never thought it would turn as much as it did. I look at the Economic Outlook charts in every issue of OEM Off-Highway and they are clear, but when you are in the middle of it you don't know where it is going to go."
Nicklas learned a lot when the earlier business folded, and it's something he does not want to repeat. He has worked to carefully grow Sunset Metal Works while avoiding carrying too much overhead and debt. "One of the things you have to do in these times is to maintain the character of your business," he says. "We know we are a good shop, and we know we are going to suffer a little in the profit margins, but we are not going to start giving away work."
Some of the changes that have taken place on Sunset's shop floor have made it easier for the fabricator to move into new markets. But "new" doesn't always mean a different industry or even unfamiliar customers. "We have found new opportunities with our existing customers. We have been doing mainline production for those OEMs, but now their service parts sales are increasing," says Nicklas, "so we have become a service parts supplier, as well. It makes sense because we already have a relationship with those customers. We are leveraging our past successes."
Nicklas calls it stabilizing, rather than increasing revenue. "As the economy is cycling down, you don't want to dismantle your entire operation to break even. It is a challenge to stabilize your revenue base, and another to maintain cash flow. Before the recession, we were careful to be capitalized correctly to weather a storm."
It's a sign of the times that Nicklas has taken calls from OEM customers who want to be assured that Sunset Metal Works is going to be there for the long haul. "They are concerned about their suppliers being there when the economy turns around. We've won some business by having a strong business model."
Sunset is also working to ensure the lights stay on by never turning down business. Sunset's slogan says: "Every part. Every day. Every customer. Detail driven excellence," and it means it.
"I like to keep my people working. I will hang up the phone with a large construction equipment manufacturer and then go out to the shop to help a guy from town. We'll do that job with the same quality we give a $100,000 piece of machinery. We are a preferred vendor to world-class companies, but that is because our employees know who pays the bills. It is not me, it is our customers."
Open communication
"Open communication with employees and customers is essential," says Dan Termer, vice president, Automotive Products Group, Microchip Technology Inc., Chandler, AZ, a supplier of analog and microcontroller semiconductors. "Steve Sanghi, Microchip's president and CEO, has not missed a single quarterly employee communication meeting since becoming president in 1990, wherein he provides employees with a frank presentation on the company's status and plans."
Microchip has strived to adhere to the "right" management policies during the current downturn in other ways, as well. "Microchip hasn't resorted to any layoffs in more than five years," says Termer, "and has increased customer support by providing the tools that help customers become more self-sufficient. It has also worked to maintain technical support in the field and factory, as well as make the support process more efficient."
While reading through the daily dose of negative economic news, it's important to continue to monitor market trends. "We remain focused on releasing products to increase our market share, by continuing our investment in R&D in spite of the current economy. Designers of off-highway equipment in particular can take advantage of the solutions generated from these efforts in the form of development tools, software and other application support for motor control, HVAC and high-temperature requirements."
Custom plans
While reading a copy of Shackleton's Way should give managers some hope and direction for getting their personnel as well as their employers through this recession, additional resources will be needed to develop strategies that may stabilize that bottom line.
The University of Wisconsin's Center for Quick Response Manufacturing (QRM) in Madison can offer assistance in that area. "QRM provides for a level of customization at a competitive price. We have several member companies that are operating in the construction and mining industries and they all provide highly customized products. Part of the challenge in this economy is to provide the level of customization while being cost competitive," says Ananth Krishnamurthy, associate professor at the Dept. of Industrial Systems Engineering at UW-Madison and director of the QRM center. "Some of our member companies, even in this down economy, have been able to not only maintain but also grow their market because their competition is suffering."
Krishnamurthy believes the future of manufacturing is providing custom-manufactured products. "Most lean manufacturing programs and other strategies claim that variability is bad and that you need to eliminate it. But, there are two kinds of variability. One kind is operational variability which lean and QRM say should be eliminated, and the other kind is strategic variability, which is the ability to offer customized products while still maintaining a competitive price. QRM allows you to not only handle that variability but also excel at delivering that variability to customers."
According to Krishnamurthy, the reason QRM succeeds in the off-highway industry is that it looks at the whole system in terms of time regardless of whether you make 500 or 50,000 products.
"The time to take different processes from customer inquiry all the way to customer payment is a transcending concept that allows companies to identify opportunities," he says.
Companies in this article