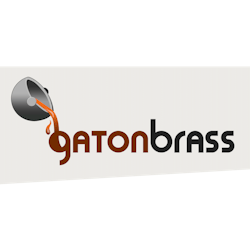 Gatonbrass has installed new molding equipment to cater for the increasing demand for its products. The foundry shops will be located within the premises of the old company in Zhongshan, Guangdong. The company will be integrating the new foundry shop with the existing one.
"This is a state-of-the art foundry shop that aims to increase both production and quality of all our brass parts," says Erik from Gatonbrass. "We are now confident that our facility can cast brass parts with a wide range of capacities as long as they don't exceed 3,500 lbs. And, we're still working on ways to increase our capacity."
The company has installed new centrifugal molding equipment with both the horizontal and vertical casting capabilities. This will allow the company to produce a wide range of parts depending on the customer requirements. It will allow the pattern makers to skillfully design virtually any pattern depending on the customer needs and requirements. It doesn't matter whether the customer has a detailed CAD drawing or a sample. The technical team in the new brass foundry shop will provide the necessary help throughout the entire manufacturing process.
There are a lot of improvements in the Gatonbrass new foundry shop. These include:
Molding equipment; it will enable the company to handle large amount of orders. It will mainly feature an automatic molding line. Gatonbrass will not eliminate the manual processing too. This will also handle a wide range of orders, making it easy for importers to get products of choice.
Gatonbrass will also manufacture complex and intricate shapes. It can attain a high level of tolerances without compromising on quality.
A modern melting equipment; Gatonbras has improved on the kind of technology they use to melt metals. The company has will be installing five different types of furnaces. This will allow for both flexibility and better metal processing. So far, the company intends to install: electric induction furnaces, electric resistance furnace, gas fired furnace, max spectrometer and gas fired tilt furnace.
This aims to improve the overall production and the finishing operations. The Gatonbrass new foundry shop aims to eliminate all the unnecessary finishing operations. This is an attempt by the company to ensure a total cost advantage in all their manufacturing processes. According to a research that was conducted by the company, nearly 23% of the additional costs are due to these unnecessary finishing operations.
The new foundry shop will be fully operational by the end of January. At the moment, a section of it is now operational. The company expects to handle bulk orders while assisting all clients in the tooling process. So far, Gatonbrass will be one of those Chinese companies with the largest brass foundry shop.