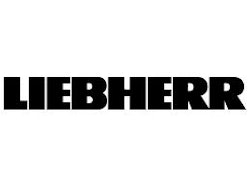 Alaskan company Delta Industrial Services Inc. becomes a new dealer for the full line of Liebherr earthmoving and material handling equipment.
Delta Industrial Services Inc. was founded in 1997 by long-time Alaskans that bring together 95 years of invaluable arctic experience to Liebherr contractors and customers involved in large scale earthworks, oil fields, mining, road construction and equipment logistics. Delta Industrial's goal is to supply clients with the highest quality products and services while developing good relationships.
"We are happy to move into a relationship with Liebherr," says Curtis Dufendach, President of Delta Industrial Services Inc. "The new agreement with Liebherr will allow us to expand our product breath and target markets that we were unable to address before. We see this relationship as a benefit for Liebherr, Delta Industrial Services and our customer base. We look forward to a many successful years in the future."
Delta Industrial Services Inc.'s headquarters sits near the Delta River at the intersection of the Richardson Highway and the famed Alaska Highway in the city of Delta Junction. Its team consist of a group of 45 professionals. The company owns 53 acres of property and 50,000 ft2 of shop, warehouse and office space among the three dealership locations in Fairbanks and Delta Junction.
Liebherr's Regional Business Manager, Doug Fletcher, will be working closely with all three Delta's locations to help them successfully introduce the Liebherr line to their extensive customer base.
"We are pleased to welcome the Delta team to the Liebherr group; we look forward to working hand-in hand to ensure customers' expectations are met," says Peter Mayr, President of Liebherr Construction Equipment Co.