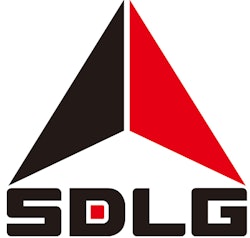 Tyler Equipment Corporation is the latest company to join SDLG's ever-expanding dealer network. The East Longmeadow, MA-based seller of construction equipment began selling the brand's wheel loaders in September. Additionally, the company plans to showcase the machines in a series of live demonstrations at trade fairs.
Bill Tyler, Executive Vice President of Tyler Equipment, says his company decided to add the brand to its portfolio to give customers an attractive value option, especially those that might use the machine seasonally or for applications that don't require many cycle hours.
"A significant portion of our customers deal in snow removal, for example, so they won't be using the machines year-round," he says. "For this group of customers, it's not in their best interest to invest in a more expensive premium machine."
Tyler expects customers in the mulching and decorative stone sectors in New England to embrace SDLG wheel loaders, as they are a great fit for those who can't afford or don't need the features of a premium machine. 
Additionally, he says SDLG wheel loaders would enable Tyler Equipment to offer an alternative to used premium machines. For around the same price, certain customers will prefer to buy a new wheel loader, backed by a solid warranty and product support. In New England, he explains, excellent dealer service is often the key to winning new business.
"The great thing about SDLG is its rapid service response," Tyler says. "I can have a part delivered within 24 hours and a new machine here in less than a week, and that's great. This is so important to customers. They don't want to hear that the part has to come from another continent or will take a long time to reach them."
Tyler Equipment will be showcasing SDLG through a series of live demonstrations at upcoming trade fairs in the region. Customers will have an opportunity to see the wheel loaders in action, as well as view them up close and ask questions. The construction equipment dealer will sell the SDLG line from its East Longmeadow headquarters, as well as from a second location in Berlin, CT. Tyler Equipment has been in business for 93 years; Tyler's grandparents started it in 1922. The company is well-equipped to facilitate the brand's 21st Century Product Support, as it will be stocking a substantial amount of SDLG parts in addition to the 24-hour availability offered by the brand's North American depot in Atlanta, GA.
The SDLG line includes the SDLG LG938L, a 2.5yd³ capacity wheel loader; the LG948L, a 3.0 yd³ capacity wheel loader; the LG958L, a 4.0 yd³ capacity wheel loader; and the LG959, which has the same basic specs as the LG958L, but with wet disc brakes rather than dry disc. All four loaders are backed by a 12-month, 1,500-hour manufacturer's warranty, and customers can expect parts to ship in as little as 24 hours.
"SDLG's partnership with Tyler Equipment keeps with the brand's strategy to partner with seasoned, expert dealerships that know their customer bases well and can provide superior service," says Al Quinn, Director of SDLG North America. "There is a distinct type of customer that is attracted to SDLG wheel loaders, and along with Tyler Equipment, we seek to be the best in providing them quality equipment."