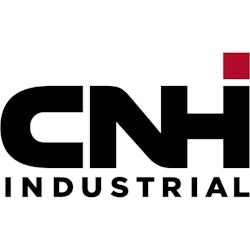 The new Terrus CVT, the flagship tractor from STEYR, a brand of CNH Industrial N.V., has been recognized by the "Machine of the Year 2016" awards. It is listed in the Large Tractor category.
The awards are conferred annually by German Landwirtschaftsverlag (DLV) an agricultural publishing group with over 30 print titles and more than 40 websites globally. This year's competition featured 14 categories and engaged a jury panel of 21 editors from Europe's leading agricultural publications. The winners were announced at Agritechnica 2015. Agritechnica is the world's largest trade fair for agricultural machinery and equipment, which takes place bi-annually in Hanover, Germany.
The development of the Terrus CVT in St. Valentin, Austria is the result of an in-depth customer survey in the European farming community where STEYR gathered the needs of farmers who were specifically asking for more power in the large tractor segment.
"European agriculture is a true high-level business: despite being as equally innovation oriented and environmentally conscious as they are, European farmers and contractors are demanding customers. That is why helping them to handle any given task with maximum efficiency, performance and reliability is at the core of the new Terrus CVT range," says Andreas Klauser, STEYR President and a member of the CNH Industrial Group Executive Council.