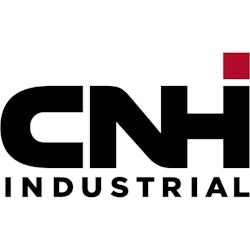 The Association of Equipment Manufactures (AEM) has named Jim Walker, NAFTA Vice President of Case IH, an agricultural machinery brand of CNH Industrial N.V., as its 2016 Agricultural (AG) Chair. In addition to this distinction, Walker also serves as an AEM Director.
AEM is a North American-based international trade group for the off-road equipment manufacturing industry, which consists of the agriculture, construction, forestry, mining and utility sectors. Its membership comprises more than 850 companies and more than 200 product lines. AEM officers and directors work on behalf of all AEM member companies, giving their time and talent to provide strategic direction and guidance for association services, activities
and programs, in areas including public policy, equipment statistics and market information, and exhibitions, as well as technical, safety and regulatory issues, global business development, and education/training.
CNH Industrial recently achieved a 'Pillar of the Industry Award' from AEM for the fourth consecutive year. This recognition reflects the company's work to promote the improvement of American manufacturing policies to create jobs and expand the economy.