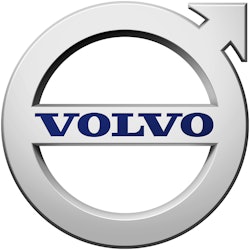 Volvo Group North America and North Carolina State University (NC State) recently signed a three-year Academic Preferred Talent Partner agreement, extending a mutually beneficial partnership that offers students multiple experience- and career-building opportunities, while improving the prospective talent pool for the Volvo Group.
As part of the partnership, the Volvo Group will participate in career fairs and provide mentoring opportunities for NC State students. Students will also be able to apply for co-op and internship positions with the company's various business divisions.
"NC State has a strong reputation for developing exceptional career-ready graduates, particularly in the design, management and engineering fields," says Hope Rush, Volvo Group North America Director of Talent Strategy. "This complements our need to hire the best and brightest talent, as we continue toward our vision of becoming the most desired and successful transport solution provider in the world."
The Volvo Group uses several criteria to select prospective Academic Preferred Partners, including the university's academic standing, research capabilities, international connections, student diversity and geographic location. Located in Raleigh, NC, NC State is ideally situated just over an hour from the Volvo Group's North American headquarters in Greensboro, NC.
"Relationships with partners in business and industry provide the real world experiences that enable our students to apply what they are learning in the classroom to actual challenges and opportunities in the business environment – to think and do," says Dr. Ira Weiss, dean and Stephen P. Zelnak Jr. Chair for the NC State Poole College of Management. "It also opens doors to new avenues of research and contributes to the body of knowledge."
The Volvo Group currently maintains Academic Preferred Partner agreements with eleven other universities around the globe – Chalmers University of Technology, University of Skovde, School of Business, Gothenburg University, Malardalen University Gothenburg, Sweden; EM Lyon and INSA Lyon, France; Tsinghua University and Tongji University, China; Sophia University, Japan; and The Pennsylvania State University, State College, PA.