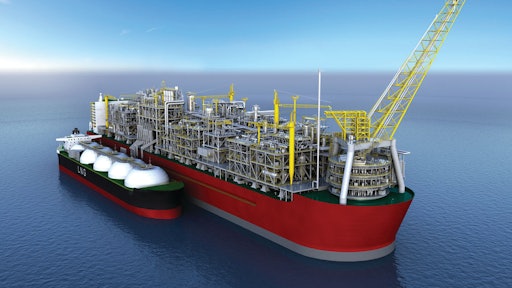 Global trends—like population growth, urbanization and climate change—are driving major changes in mobility. The numbers speak for themselves. The world's seven billionth inhabitant was born in 2011. With five more people added to the population every second, experts predict the planet will be home to more than nine billion by 2050, and many will live in urban areas.
Likewise, the number of cars and trucks are set to triple to two billion by 2050. Construction of new housing and other infrastructure should continue to increase to meet the demands of a growing world population that is shifting to urban centers.
Accommodating these new city dwellers will require a vast new infrastructure, equivalent to a new city of one million people every week for the next 30 years. That infrastructure will have to be smart to be effective; keeping millions of people supplied with water, energy and food; disposing of waste and minimizing air pollution and congestion. Our research indicates that infrastructure decisions made today will influence resource use and living standards for decades to come.
Cities in rapidly expanding economies have an opportunity to engineer sophisticated infrastructure that will facilitate smarter mobility choices. To support increasing mobility, roads that can carry large numbers of cars efficiently and withstand heavy loads are needed. Shell plays an important role in building new road infrastructure. Across 30 countries, Shell supplies 11,000 metric tons of road-building products every day, resurfacing 350 kilometres of road every 24 hours. Shell has also developed technologies that help ensure roads last longer, can carry more traffic, and reduce environmental impact.
It is vital to find innovative ways to address these challenges and help move more people and goods safely, cost-effectively and with reduced impact on the environment. Shell has developed an approach called Smarter Mobility. This means helping customers meet their mobility needs through smarter products, smarter infrastructure and smarter use.
The Shell WAM Foam process, for example, is an innovative technology which enables asphalt surfaces to be laid at temperatures up to 60% lower than those used for conventional melted asphalt. This helps to reduce energy consumption and can cut the CO2 emissions, dust and fumes created when building new roads.
Changing fuel options
Although alternatives like electric and hybrid vehicles are becoming more common, in the coming decades, most vehicles will continue to be powered by internal combustion engines. Demand for liquid fuels like diesel and gasoline will continue to grow. Shell expects consumption of liquid fuels to rise by around 20% between 2010 and 2030. Liquefied natural gas for transport fuels, for example, could help play an important role in diversifying supply in a more environmentally acceptable way. Smarter products also means developing alternative fuels which help diversify the fuel supply and reduce environmental impact.
One key focus area is biofuels, of which Shell is one of the world's largest distributors, which can help significantly reduce CO2 emissions from transport.
Meeting OEM specifications with evolving lubrication demands
Lubrication demands have evolved in accordance with the pressure on OEM's to deliver more efficiency. In 2011, Shell redesigned its range of industrial lubricants, removing products with overlapping applications (or whose technology had been replaced by more advanced formulas) while improving choice by selectively adding specialty and synthetic products. This includes transmission fluids, gearbox oils, mobile hydraulic oils, gear and axle oils, and greases for on- and off-highway vehicles and equipment. Construction equipment often needs to operate in remote off-highway locations with a range of climate conditions, which can put additional demands on the lubricants.
Shell Lubricants also supports the development of new industry performance specifications for on- and off-highway by working with international organizations, such as ACEA, API and JASO.
As equipment designs and environmental legislation changes, specifications for lubricants are becoming more demanding. This recognition of the need for different performance specifications is driving the need for specialized lubricant products.
Earlier this year, Shell Lubricants introduced Shell Spirax S6 GXME 75W-80, a fuel-efficient and long-life transmission and gearbox oil approved to meet the requirement for Volvo transmission specification 97307 for use in Volvo I-Shift and Mack mDrive transmissions. It is specifically formulated with synthetic base oils and additive technology for improved lubrication and lower operating temperatures over longer oil-drain intervals.
This fall, in a joint effort with Allison Transmission to meet the growing global demand for heavy-duty automatic transmissions, Shell Lubricants has introduced Shell Spirax S6 ATF A295 synthetic automatic transmission fluid. The new lubricant is approved against Allison's stringent TES-295 specification for extended warranty and extended drain intervals. The fluid can be relied on to last up to 300,000 miles under normal conditions or 150,000 miles under severe conditions without risk to the transmission components or warranty.
Lubricants are a small part of the maintenance budget, but have a disproportionate effect on overall cost to serve. Lubricants cost between 1% and 3% of a typical maintenance budget. Lubrication maintenance costs up to 40% of the maintenance budget. Choosing and properly using lubricants has a large impact on your equipment and your budget.
Shell uses its lubrication knowledge to increase hydraulic system efficiency through its technology, products and services to reduce money spent on maintenance, extend re-greasing frequency, lower grease consumption and reduce waste disposal and handling. Shell also works to improve productivity by helping to extend reliability and component service life, reducing down time and productivity loses.
New diesel engine oil specification coming in 2016
With changes in diesel engine technology, a new engine oil specification is needed. In 2011, work began on a new diesel engine oil category for on-highway diesel engines that is called PC-11. (To read more about PC-11, see Curt Bennink's article "New oil category in the works" by searching 10743013 at www.oemoffhighway.com.) The new category is being driven by changes in engine technology to meet emissions, renewable fuel and fuel economy standards for CO2 and other green house gas (GHG) emissions. In addition, changes in engine hardware that better represent new technology in the marketplace since the last category was approved in 2006 and older hardware used in current engine testing is expected to become unavailable.
The new specification for lubricants will have to meet the need of lower CO2 engines, while providing fuel economy benefit and no compromise in engine life or durability. PC-11 should provide improvements in oxidation stability, aeration benefits, shear stability, compatibility with biodiesel blends, scuffing/adhesive wear.
The Engine Manufacturers Assn. (EMA) recommends that PC-11 category be split into two separate and distinct subcategories associated with fuel efficiency with corresponding performance levels:
One that preserves historical heavy-duty oil criteria. This oil will be backward compatible with previous categories for on- and off-highway use and must get the same fuel economy compared to current 15W-40 oils.
One that provides fuel efficiency benefits while maintaining durability. The oil will have limited backward compatibility (OEM, engine, application dependent) and must have better fuel economy compared to current 15W-40 oils.
There will be challenges in communicating to end users to ensure they understand the difference between the two products and use the proper product. Shell is working with others in the industry to help define and develop the new engine oil category.
Moving into the future
With rapid growth in world population and changes in where we live, there will be a need for more adventurous approaches to how we meet challenges. Shell is helping to lead the way by providing leadership in innovating new technology and services that benefit our customers and help them grow their businesses.
This article was written after attending the Shell Technology Forum. To read more on the information provided by the Forum, including the industry's first floating liquefied natural gas facility (FLNG), see Sara Jensen's blog "Fueling Innovation" by searching 10779958 at www.oemoffhighway.com.
Companies in this article